Achieve your peak performance with a holistic approach to water sports
Come experience the paradise that is Namotu with Beyond the Board. Relax, unplug, and tap into Fiji island life, all while exploring the surrounding waters, reefs and surf breaks for world class; surfing, kiting, foiling, and winging.
Your days will be filled with adventure, activities and educational sessions dictated by the natural flow of the tides, swell, wind and weather. Our Beyond the Board experience features daily skill, technique, and/or hands on coaching clinics. But our curriculum will take you far beyond simply improving your skills and dive deep into our mind and body connection while also raising our awareness of the importance of our greater connection to nature and the elements for positive and sustained mental and physical health and happiness.
Whether you are a beginner, intermediate, or experienced water-person Beyond the Board will help you gain a greater understanding of your mind and body and help you push yourself to achieve your water sports goals and improve your mental and physical well being.
Hosted by
Waterman Jason Slezak
Chiropractic Physician Dr. Bryan Call &
Strength Coach and Injury Prevention Specialist Rich Kendrick
2023 Dates
3-10 December 2023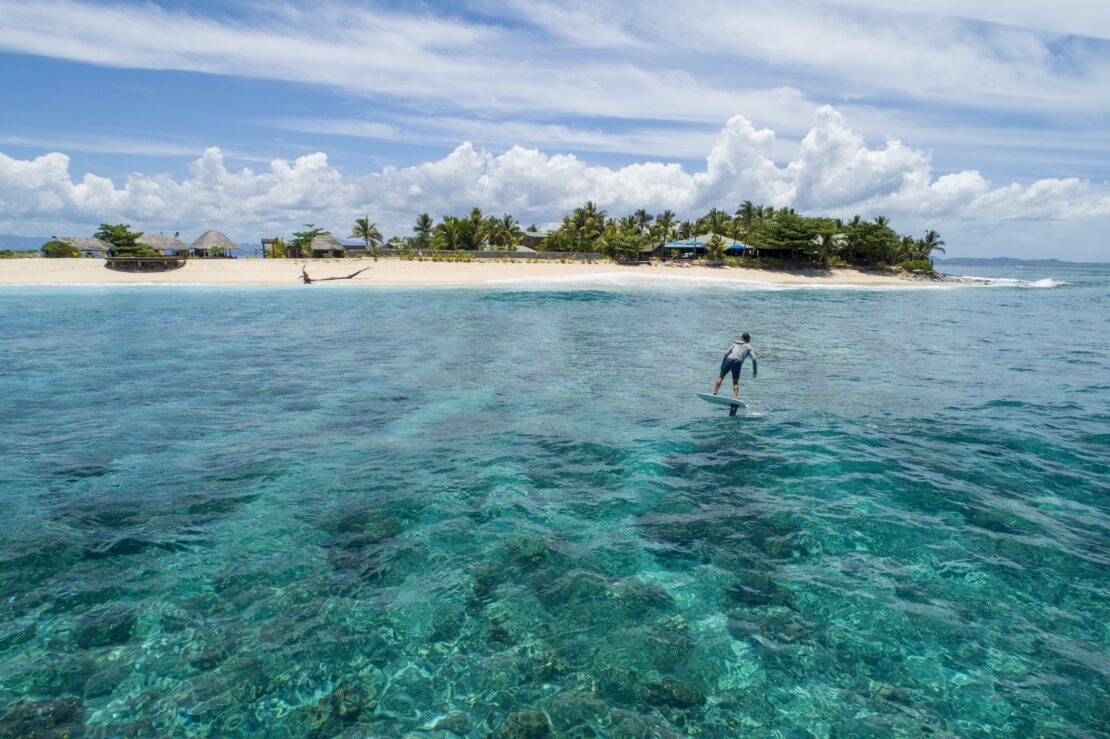 Dr Bryan Call
Bryan is a Chiropractic Physician who focuses on biomechanics, healthy neurology, and accelerated recovery for the professional and everyday athlete. He'll work with each guest on:
How to identify and self treat the most common injuries related to surfing, kitesurfing, and foiling

Breath work practices and guided sessions

Effective cryotherapy cold exposure (ice bath) protocols

Superficial scar tissue therapy with hands on instructional training

Biomechanical treatment / chiropractic work for each guest
Rich Kendrick
Rich is a Strength coach specialising in injury prevention and physical restoration within board sports.
Fascial manipulation protocol

Neuromuscular reeducation exercises

Injury prevention preparation protocol

Postural enhancement

Proper pre session warmup and post session cool-down restoration routine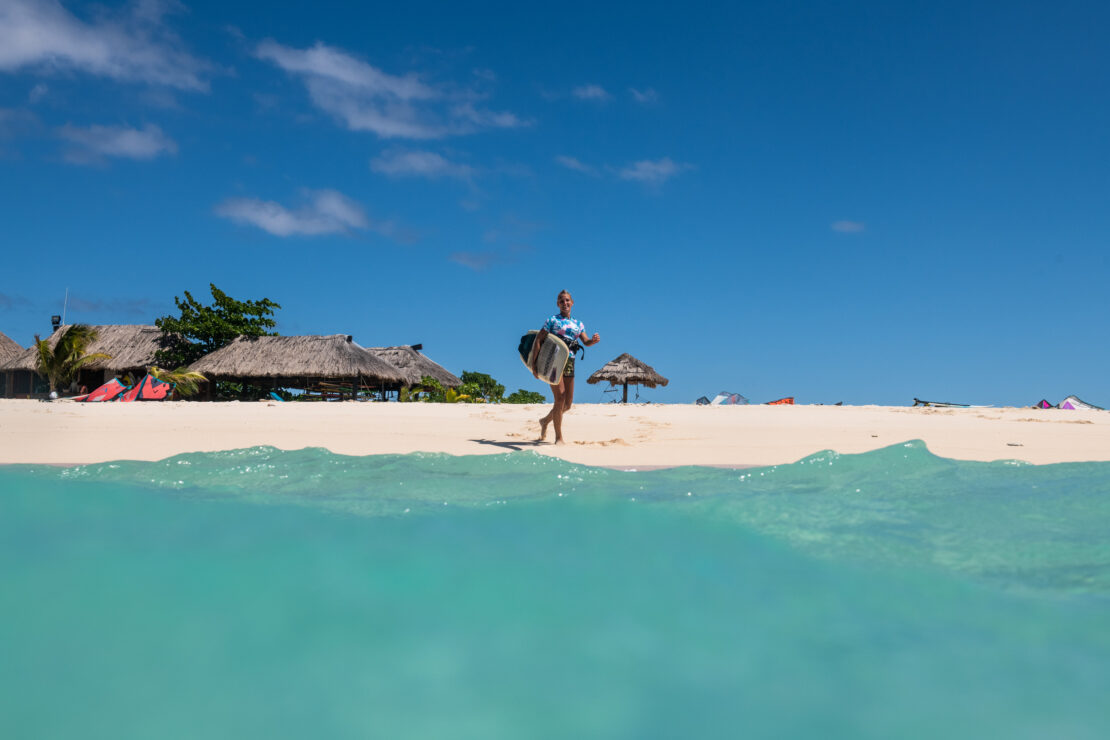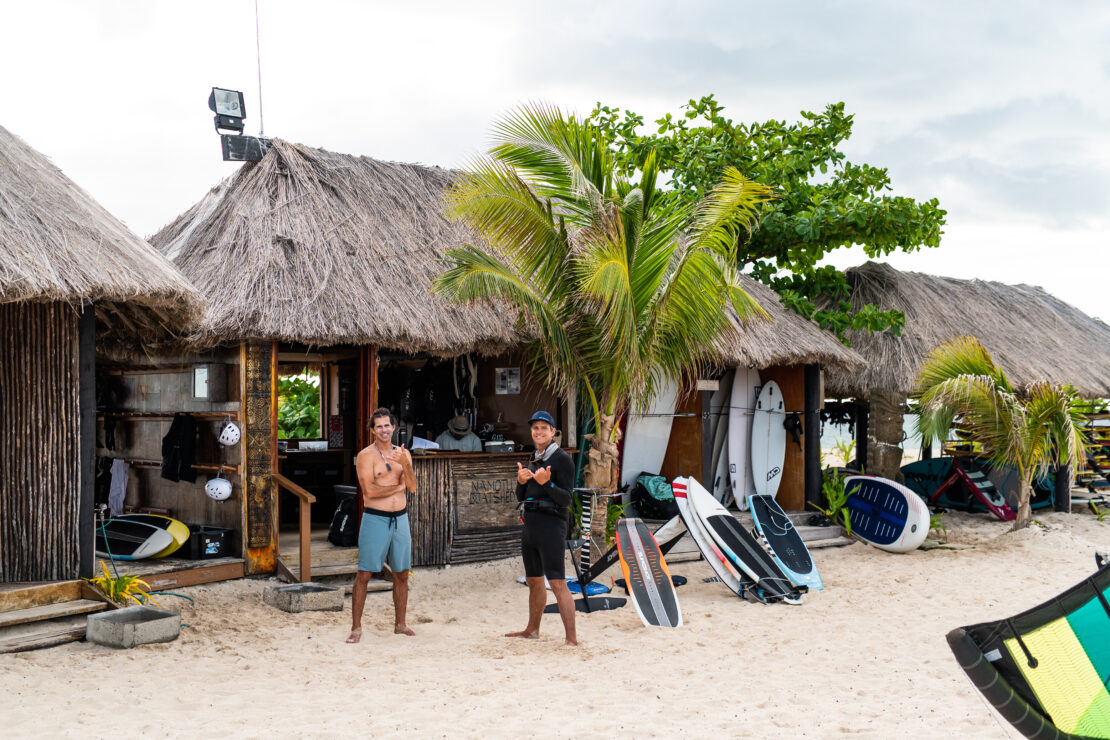 Jason Slezak
Jason is a 20+ year wind and watersport professional athlete, coach, and guide focused on bringing mindfulness and a deeper connection with nature and oneself through the participation in boardsports. He'll work with guests offering:
Clinics, demonstrations, and on the water guidance to assist in guests progression in kitesurfing, surfing, and foiling

Facilitation of sessions to maximise on the water time

Guided cryotherapy cold exposure (ice bath) sessions

Guided group meditations

Making watersport dreams come true
Surfing, SUPing, Kiting & Foiling
No matter what board sport you're into, we have the gear and skills to get you riding.
Namotu's closest break, Namotu Lefts is ideal for surfing but at high tide it becomes a foil playground. When the trade wind picks up the prevailing direction is ideal for down the line wave kiting. Flat water more your style? The other side of the Island offers almost unlimited open water.
Other local breaks include Swimming Pools, Wilkes, Restaurants, Tavy Rights and Cloudbreak is just a 10 minute boat ride away. There are breaks suitable for beginner, intermediate and advanced longboarders and shortboarders.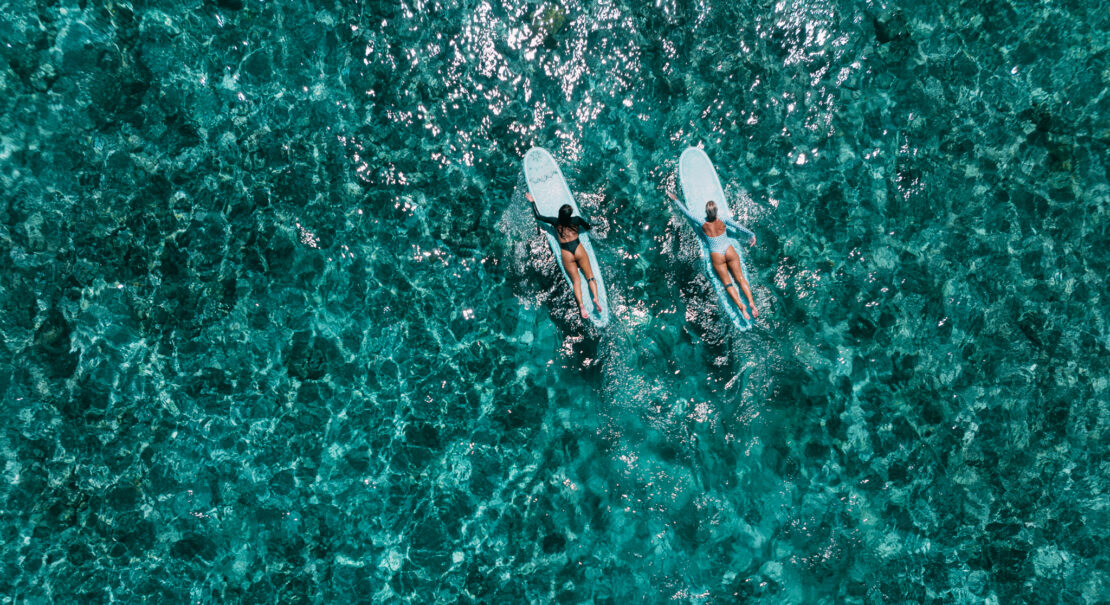 Food and Dining
Enjoy 3 meals daily prepared by the Namotu kitchen and enjoy your catch served fresh. We specialise in sashimi and each night the snacks are a true highlight so you'll want to make it back by sunset. If you're fishing out wide a packed lunch will be served onboard your boat.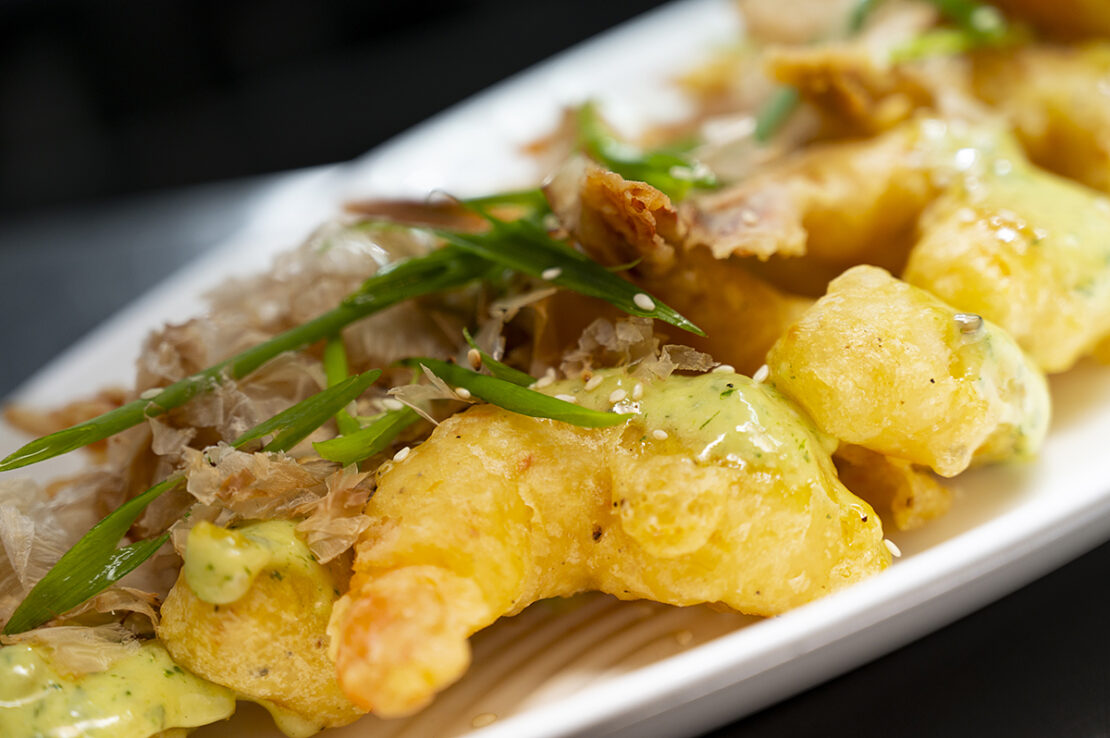 Package Inclusions
7 nights accommodation on Namotu Island Resort (Sunday – Sunday)
Unlimited use of surf boats with unlimited access to Namotu Lefts, Restaurants, Swimming Pools & Wilkes, plus first boat to Cloudbreak
Surf guide in the water with you at all times to ensure you are safe
Fishing with resident fisherman onboard the Mai Kana
Use of soft top surfboards, snorkelling gear & paddle boards
3 meals daily plus Namotu's famous nightly snacks
Tea, coffee & filtered water
Round trip Airport transfers via bus and boat
Daily yoga
Off-Island trips such as Cloud9, Musket Cove & more
Renowned Fijian night & local weekly entertainment
Wifi Internet
PLUS BEYOND THE BOARD EXCLUSIVE EXTRAS
6 week online video training program to physically prepare your body for Namotu (along with access to Beyond the Board Namotu online community for weekly Q&A)
Welcome pack with island essentials
Daily on island technique, skill development and/or hands on coaching clinics for; kite, surf, foil and/or wing (based on conditions) with Jason Slezak and guest coaches TBA
Use of Namotu jet-skis*
On island posture analysis and proper movement preparation for sessions based on posture with
A true understanding of injury prevention through movement therapy
Mind, body and technique awareness through daily education based talks and demonstrations
Biomechanical treatment/chiropractic work for each guest**
Transformational breath work sessions
Fear management exercises
Limiting belief breakthrough methodology
Daily cold exposure guided sessions
Daily guided meditation sessions
Fascial scar tissue therapy training (with instruments provided for each guest to take home and continue practice)
Guest coaches to be announced
*Used during week for tow foiling, lessons and as determined by coaches
**Extent of treatment at the exclusive discretion of Dr. Bryan Call
Not included
Airfares to/from Nadi
Bar tab (alcoholic beverages, soft drinks)
SCUBA
Massage
ADD-ONS & EXTRA
Dedicated Surf, Kite, SUP & Foil Coach – the best way to progress your skills is with one of our incredible all-round expert coaches. Your very own coach to work with you all week, whatever you like and whenever you want. Includes all the equipment including latest kite gear, foils, performance surfboards & kiteboards, wave SUPs. $5000USD/person for the week. Shared coaching is available for couples.
Hourly coaching – If you don't want to commit to a week of coaching, hourly sessions are now available. 1hr=$350, 1.5hr=$500, 2hr=$600
Equipment hire – Don't pack a thing, Let us take care of your equipment needs. $550/pp per week or $300pp/day inclusive of kites, bars, boards, surfboards, twin tips, wings & foils.
Massage, heli tours and transfers, & SCUBA additional but available
Bookings and more information
---
FAQ
Yes, it is compulsory. You will need a plan that covers medical emergencies and transport, trip cancellation, travel changes, loss of property and luggage. We recommend a comprehensive cover to ensure you're protected. 
Yes, wireless internet is available and included in your package.
No, but it's always nice to fish with your own gear.
Yes, we have introduced a weekly hire. You can rent kitesurfing equipment and foils but we recommend bringing your own SUP gear and short boards.
Depending on swell size there is any type of that you want, long and hollow, or short and fun. 
Yes, we can cater to a range of dietary restrictions, just let us know prior to travel. 
It's a good idea but not critical.
There is a small store on the island but realistically imagine you are in the middle of nowhere, plan for your personal needs, sunscreens, any medications, rash vest etc before you get here. We'll send you a list of things to pack as a guide.
Getting there
The best way to arrive is by plane to Nadi International Airport (NAN). You'll be picked up by one of Namotu's private shuttles and from there by boat to tropical paradise – your home for the week. Helicopter and boat charters are available at an additional cost.
Spend the Sunday afternoon settling into your bure and exploring the Island before the welcome drinks with your hosts at 6pm. While the weather is normally reliable, it does influence the day's activities. There's always something to do but the timetable is flexible to allow maximum enjoyment of the conditions.
Checkout is 10am on Sunday. Hop on the final boat ride home where you'll be bused back to Nadi Airport or a destination of your choosing.
INCLUDED RETURN TRANSFERS
Airport/hotel to Marriott (45min by car) then Marriott to Namotu (25min by boat). Total trip 1hr 20min.
If you arrive early we can transfer you to your pre-stay hotel.
FAST BOAT*
Denarau Marina to Namotu aboard the Cobalt (30mins by by fast World Cat boat).
Airport/hotel to Denarau included
COST: $800usd for up to 12 passengers
HELICOPTER*
Airport or Denarau to Namotu on helicopter (10min)
Luggage taken separately via regular transfer. Heli Tours roughly $300usd per person for up to 3 passengers