Visit the famous floating bar, just a short boat ride away from Namotu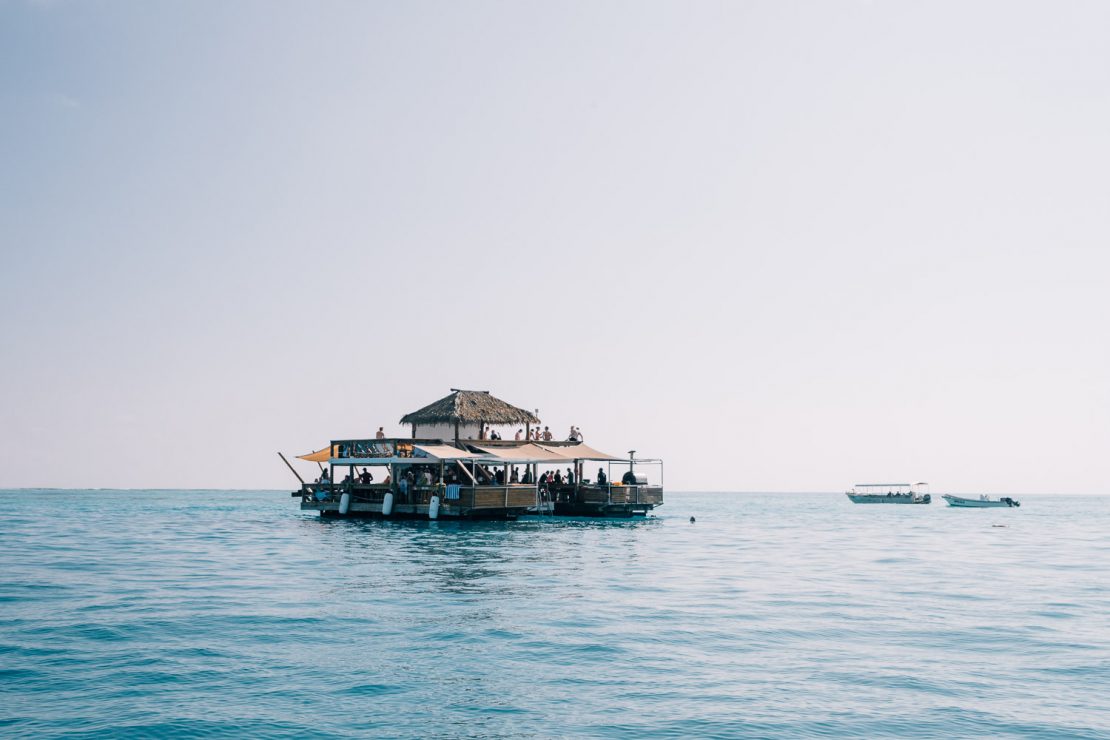 We are about a 30minute boat trip from the famous floating bar, Cloud9. Situated on the inside of the Mololo barrier reef, Cloud9 offers a unique experience and is a fun way to spend an afternoon with some cocktails and pizzas.
Jump off the top deck and snorkel underneath. If you're interested in heading down just organise it with the surf guides and try to get as many other guests together as possible, it's more fun with a big group!