Namotu has a small fleet of Yamaha FXO Cruisers available for our in-house guests
Chartering a jet ski is a great way to enhance your trip to Fiji and can open up a lot of options for foiling, surfing and exploring. Whether you want to learn to foil, extend your surf session, zip around to different breaks or use the ski for support in bigger waves.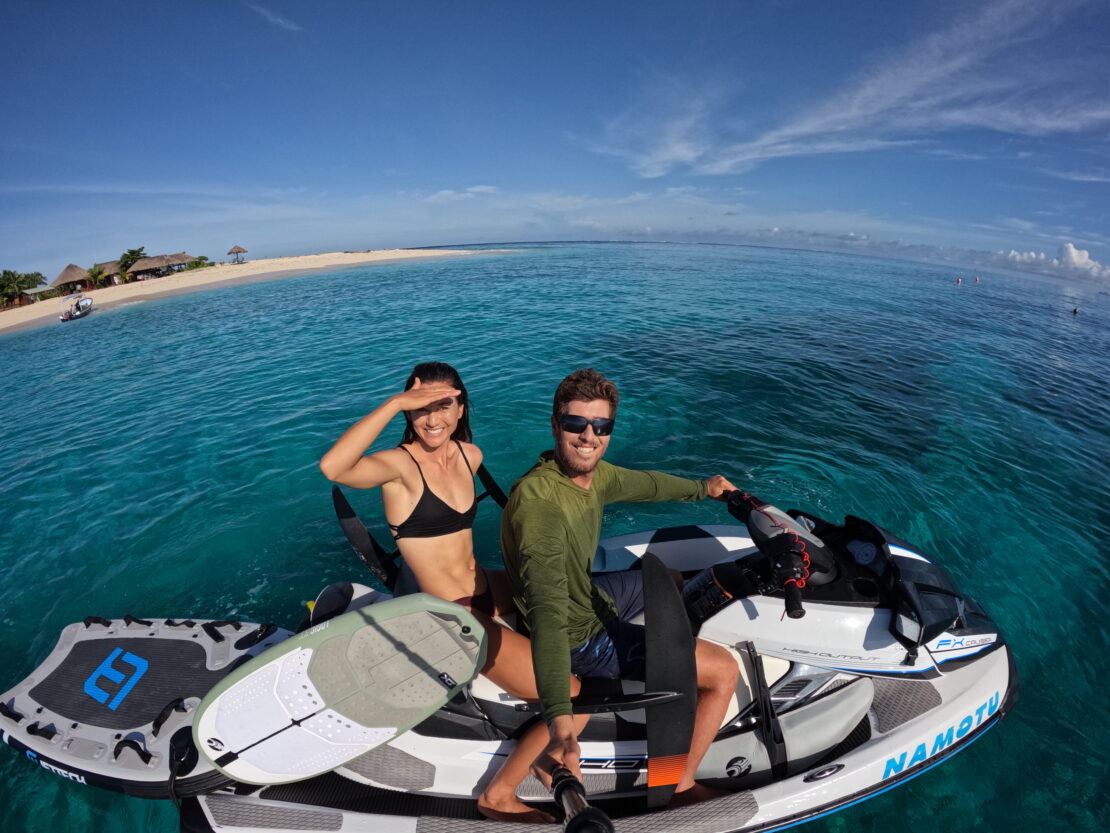 Rates
PRIVATE JET SKI HIRE: hire and ride your own ski. Ideal for groups where all guests are experienced drivers. All guests driving the ski will need to be approved, briefed, and follow strict safety protocols as well as accepting liability for damages to ski, equipment or others. Boards and equipment not included.
HOURLY: $175USD
HALF DAY: $500USD
FULL DAY: $800USD
7 DAY: $4,990USD
PRIVATE JET SKI HIRE WITH DRIVER: Ideal for those who want to focus on tow foiling, learning to foil, or even surfing with the luxury of your own tow back service. Comes with your own driver to safely drive the ski.
HOURLY: $260/hr
HALF DAY: $750/4hrs
FULL DAY: $1200/day
7 DAY: $7,490USD
---