We are just a small island with a big, blue playground. And we are keenly aware that our playground is made entirely of stunning yet sensitive tropical coral reef. It forms the literal and figurative heart of Namotu Island as, over milliennia, these incredible creatures have built the island from the ocean floor up.
Coral reef forms the waves we surf, the Island we live on and the first reason people from all around the world come to visit. The more we learn, the more eager we are to preserve it. But Fijian people are the second reason tourists come; the incredible culture and friendly people are the soul of our operation and improving their health while protecting their way of life is equally important.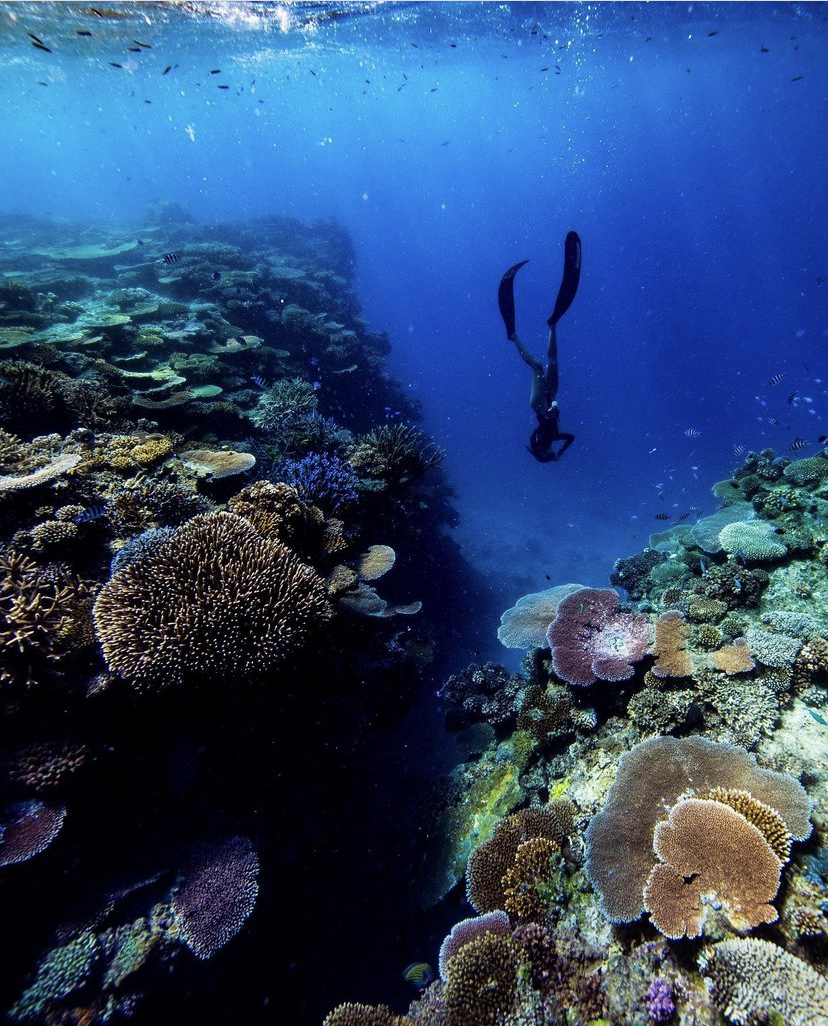 It's our goal to ensure we keep our slice of paradise clean and healthy, not just for the pleasure of our guests but for the local Fijian community and the incredible array of creatures that live among it. One of the biggest challenges for us is that everything we need to run a luxury surf resort must be brought in by boat… So how do we balance operation with environment? And how do we protect Fijian culture while creating a welcoming resort for our guests?
What is a Sustainable Eco Surf Resort?
Being a sustainable surf resort means operating in a way that preserves the local environment, culture and economy. Namotu has already been operating for nearly 30 years but we want to make sure we're here forever. Over the last couple of years we've updated a lot of our practises, from wastewater treatment to what's stocked in the boutique and restaurant and how we handle our waste.
Water that's good enough to drink…
In 2018 we implemented a brand new and very impressive bio-cycle waste water system (we think so anyway). This multi-step system of tanks and pumps results in two valuable products; the first is water good enough to drink (don't worry, we actually use this to water the gardens), and, the second is fertiliser that's safe to use around the resort gardens. You might have noticed our grounds have been flourishing over the last few years! This is why. This system also prevents any runoff or seepage from septic tanks which helps to keep the reef healthy.
The Namotu Marine Park
We absolutely love fishing and are passionate about maintaining our fisheries. We've collaborated with with local authorities to turn the reef around Namotu into a Marine Park. This means we're now able to keep illegal fisherman out of our immediate area and prevent them wiping the reef clean of tiny reef fish, turtles, giant clams and crustaceans, some of which have been made almost extinct by the practise.
Our fishing Captains use sustainable fishing practises; certain species are catch & release only while others are size-limited or seasonal. The only fish we use in our resort kitchen is what we catch ourselves; nothing imported or unsustainably sourced and we can even track each fish from ocean to plate.
Giant Clam Program
We are also part of a giant clam breeding program aimed at repopulating the area with these beautiful creatures that have been overfished and almost become extinct in the area. We have a large number of juveniles under the watchful eye of our Marine staff who regularly clean and care for them.
Video by Glenn Duffus.
Namotu's Turtles
Namotu is unique for many reasons but perhaps its perfect shape with rocky tip pointed into the prevailing South Easterly (Trade) Wind and sandy beach with deep water boat access at the opposite end means it's easy for us to come and go without damaging the reef. It is this natural blessing that helps us provide unlimited surf boat use for guests throughout their stay. But it also means our beach is perfect for turtle nests, of which there are an increasing number each season. We log these nests, rope them off and educate locals on their importance. There's nothing more exciting that witnessing these tiny creatures make their way into the water!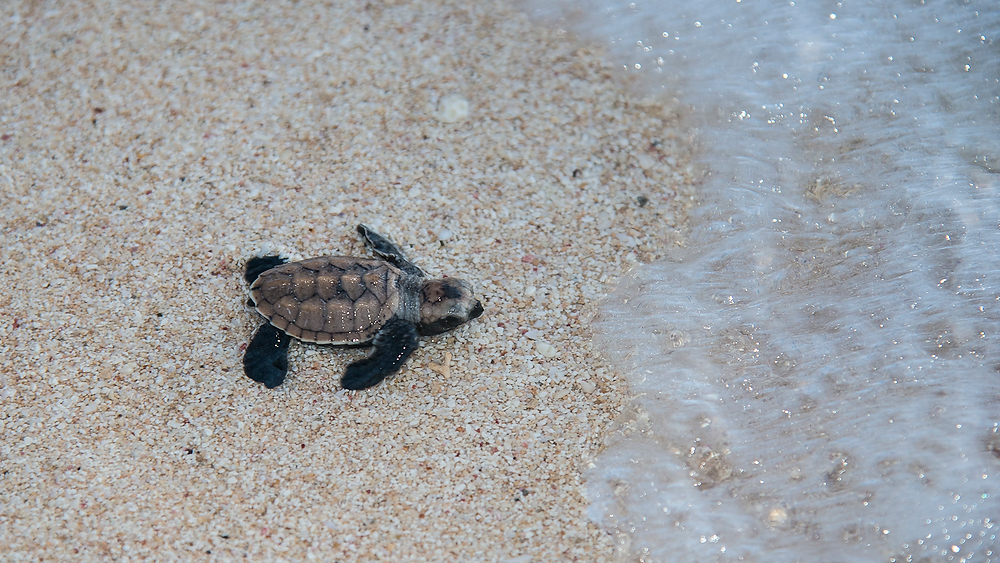 Reducing Plastic & Minimising Waste
We are always looking to reduce our plastic use in the restaurant and bar and one of the key ways is by encouraging water bottle refills rather than single-use. Our drinking water comes from desalinated sea water and is also UV filtered to taste great! Plastic packaging is avoided wherever possible and we choose paper straws over plastic and never offer takeaway cups for coffee (we know you won't be going far!).
Food scraps are composted or sent to local farms for animal food and recycling is separated and dealt with accordingly. Surfboards and sporting equipment at retirement age is donated to local villages and we are transitioning to more economic 4-stroke outboards where possible. There are so many things to consider but it's something we are constantly improving and sharing with our staff and community.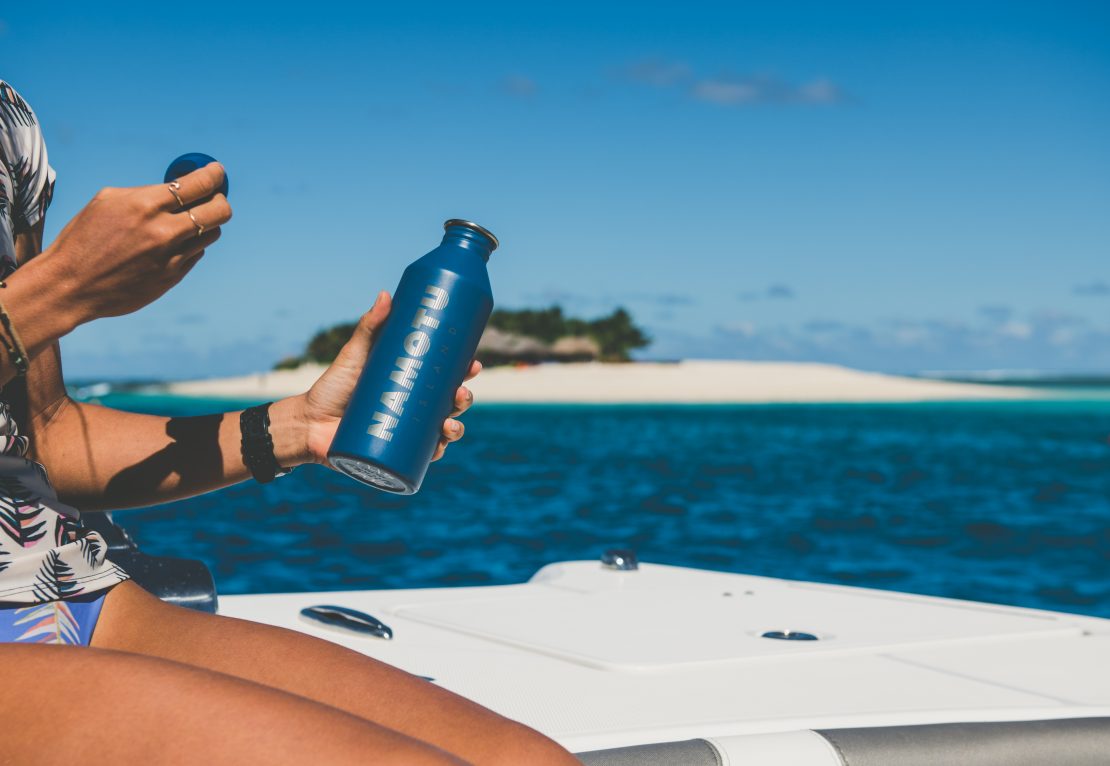 Cultural and Economic Sustainability
Namotu Island resort has just 12 rooms and sleeps 26 guests yet we employ around 60 local staff, not including our transfer partners and many local suppliers. Although Namotu was never an inhabited island, it is part of the cultural lands of the Malolo Island people. We lease Namotu from this village and provide substantial financial and social assistance to them through a number of channels. For example we provided food throughout the pandemic, provide scholarships, medical assistance, and always send school supplies. We also support several medical programs aimed at improving short and long term health for locals.
The Fiji Dental & Medical Foundation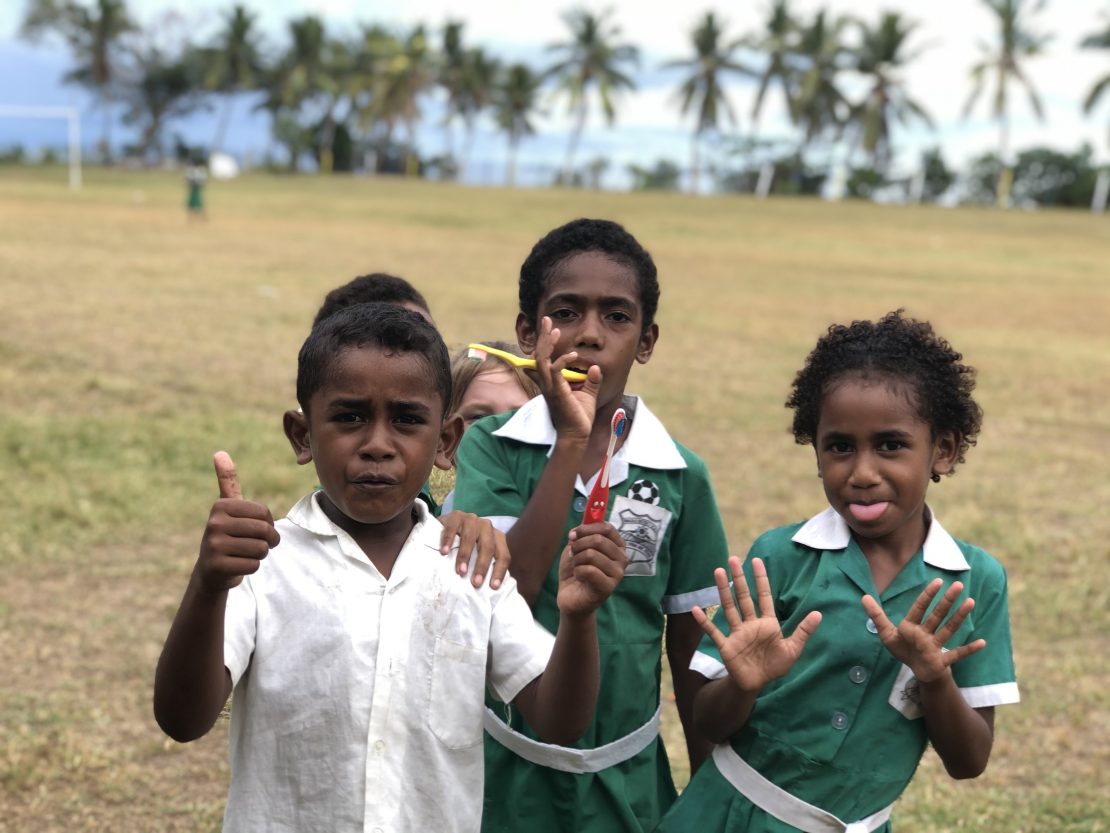 We're very fortunate to support the Fiji Dental and Medical Foundation who began as guests and soon saw the need to bring their skills here to support the community. Today we work with them to provide the Mamanuca Island locals dental care they would not otherwise receive. In March 2020 they treated over 500 adults and children. You can find out more HERE.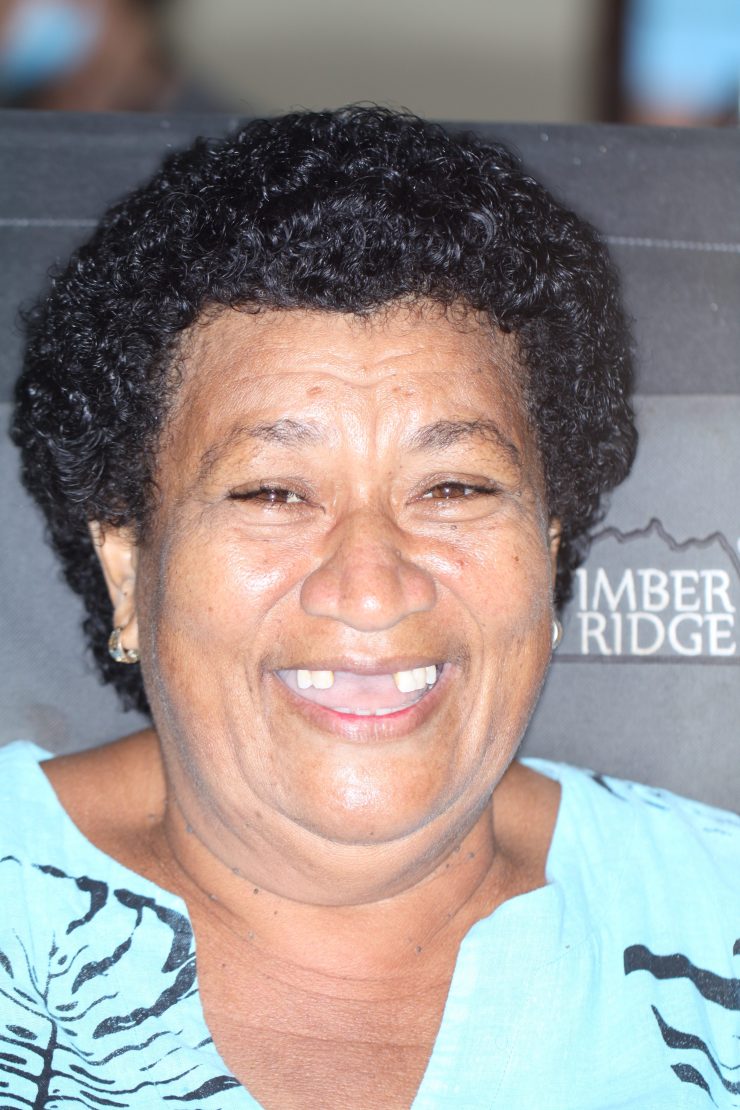 Nabila Medical Outreach
In 2023 the first of many medical outreaches to Nabila began. The small village on the mainland is home to many of our staff and their families, many of whom have chronic or unmanaged conditions. Surf guide/yoga instructor/doctor, Leena Zhou, operates this annual clinic, coordinating a number of volunteer doctors and nurses to visit and treat the locals. The amount of good they're able to achieve in such a short time is incredible and we're so grateful to support this initiative. See here for more info on the 2023 outreach.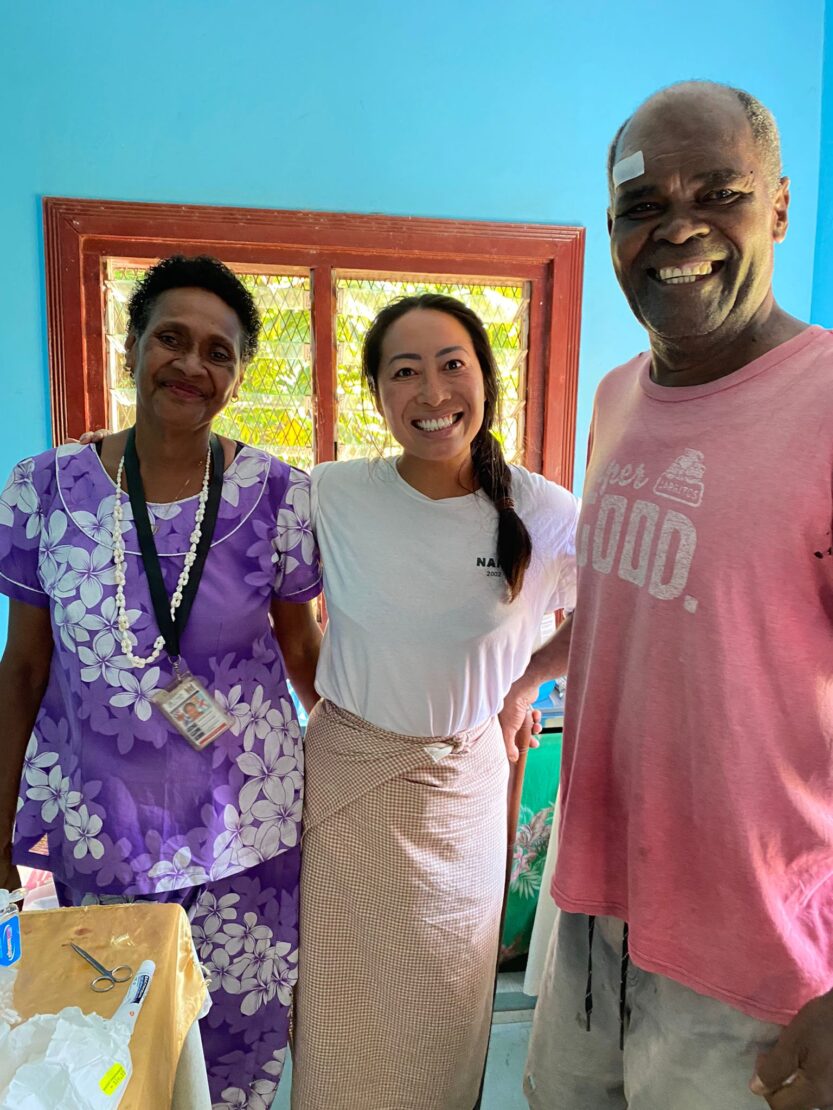 Weekly Fijian Night on Namotu
We have one of the most renowned Fiji Kava Nights where our staff dance traditional dances, sing a range of Fijian songs and invite guests to a formal kava (yaqona) ceremony. The night of food, song and dance is our way of educating visitors on this very important aspect of local culture.
We believe that everyone who visits Fiji should get a taste of the local culture so it's not only appreciated, but preserved and respected by locals and visitors alike.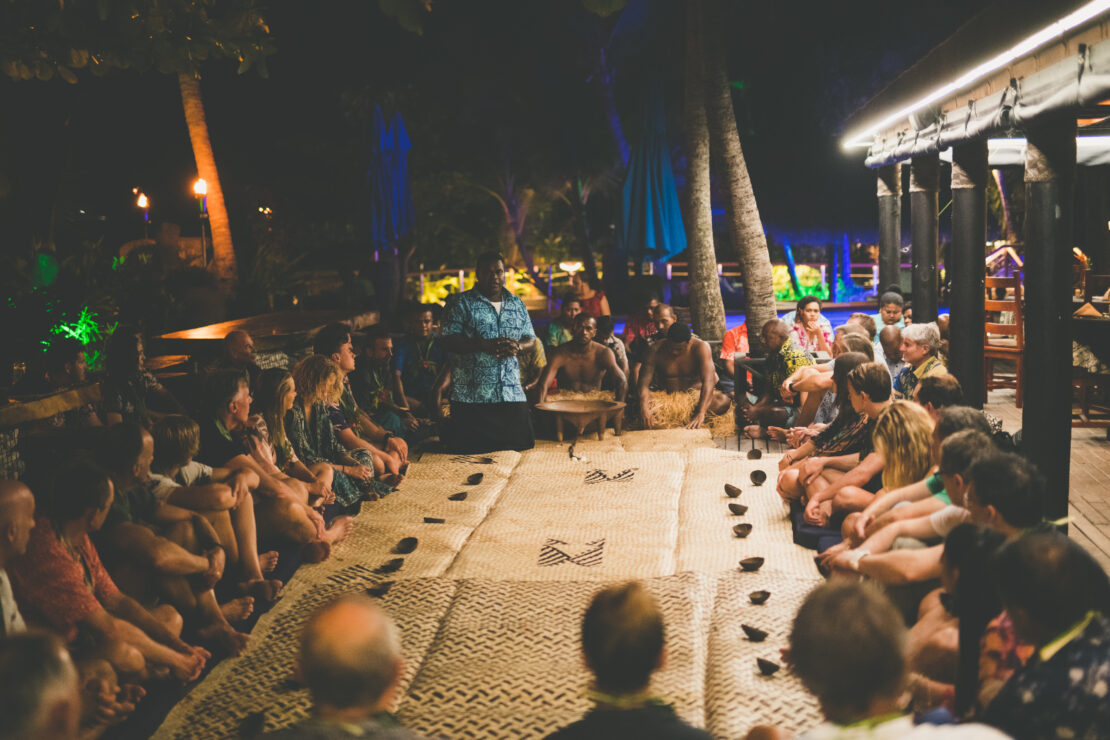 How you can help
We are always looking for ways to improve practises on Namotu in order to provide the very best experience for our guests now and well into the future. Our goal is to care for our local environment and give back to our community wherever we can. When you visit, you can help the environment by bringing only reef-safe sunscreen, packing or purchasing a water bottle, having shorter showers, turning off air conditioning when not in use, and donating to our local initiatives at checkout.