The Kalama Kamp Experience
A week on Namotu Island with the world's best stand up paddleboard instruction from SUP pioneer, Dave Kalama.
If you want to improve your SUP with the best instructors on the best waves then this is the week for you. Dave and his team of expert instructors will assess your ability and give you practical techniques and tips, no matter your level. Join the scheduled sessions and feel free to ask for help whenever you like – the instructors are on hand to answer questions and assist anytime, in or out of the water.
Namotu's two closest waves are ideal for putting what you've learned into action – Swimming Pools is a world-class right-hander and on the other side of the island you have Namotu Lefts.  Watch the action at Lefts while you refuel with incredible, healthy food prepared all included in your package. 
Kalama Kamp Dates
26 October – 2 November 2019
9-16 November 2019
Reservations
The surf sets our schedule but a typical day at Kalama Kamp Fiji can look like this…
Wake up and surf, foil or SUP straight off the Island at Lefts, Swimming Pools or one of the many other breaks. Come back and refuel with breakfast then join a yoga class or technique session. From there it's a delicious lunch, followed by more surfing or maybe a down-winder, trip to another island or even some fishing. We work to the conditions and plan plenty of activities to keep you as busy as you like. At you leisure you can also enjoy other island activities such as snorkelling, kayaking, hiking, SCUBA or kitesurfing.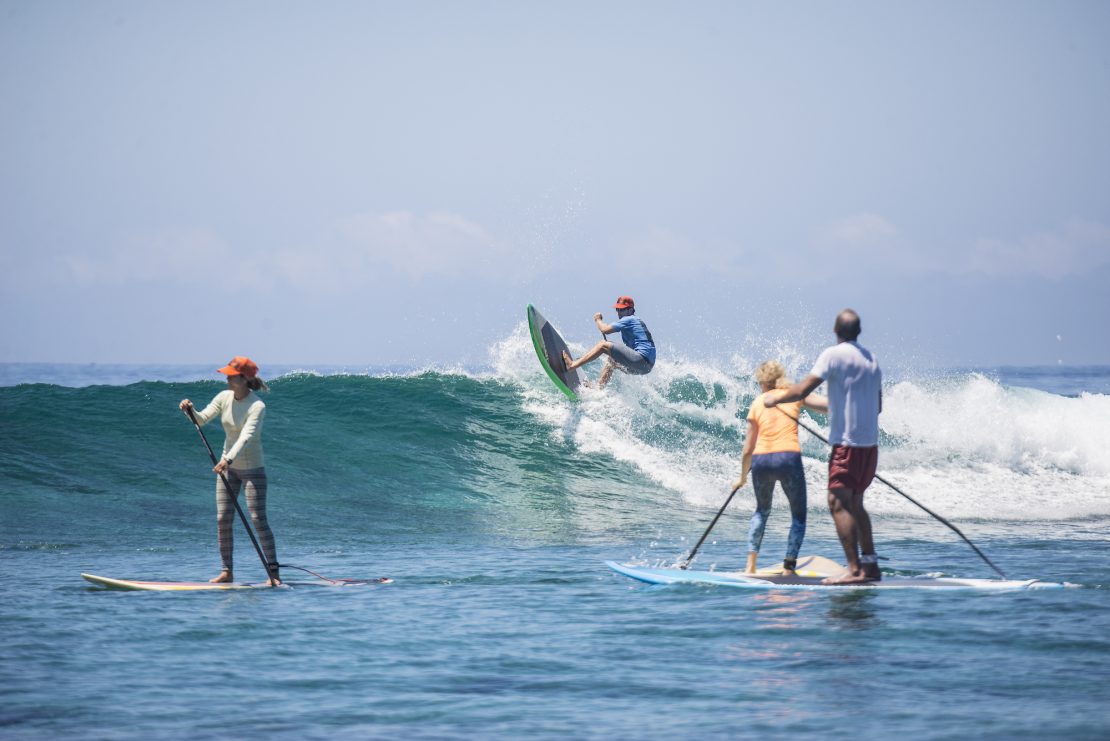 What sets the Kalama Kamp apart…
"For me, what sets Kalama Kamp apart is that you can learn at your own pace. A 2 day clinic throws a lot at you in a short amount of time and you can get overwhelmed, but a 7 day clinic gives you time to work things out and achieve a higher level of proficiency.
Another really amazing part of KK is the camaraderie and atmosphere. You have top level, supportive coaches leading the way, along with a group of like-minded participants who are all "learning-by-doing" in a great location.
There's a really good balance between land and water training and there's plenty of downtime to practice what you've learned. And for me, one of the great, unexpected bonuses of KK were the fantastic meals enjoyed with the group. It was pretty awesome to "talk story" and make new friends and connections from all over the planet."
Jack
You have top level, supportive coaches leading the way, along with a group of like-minded participants who are all "learning-by-doing" in a great location.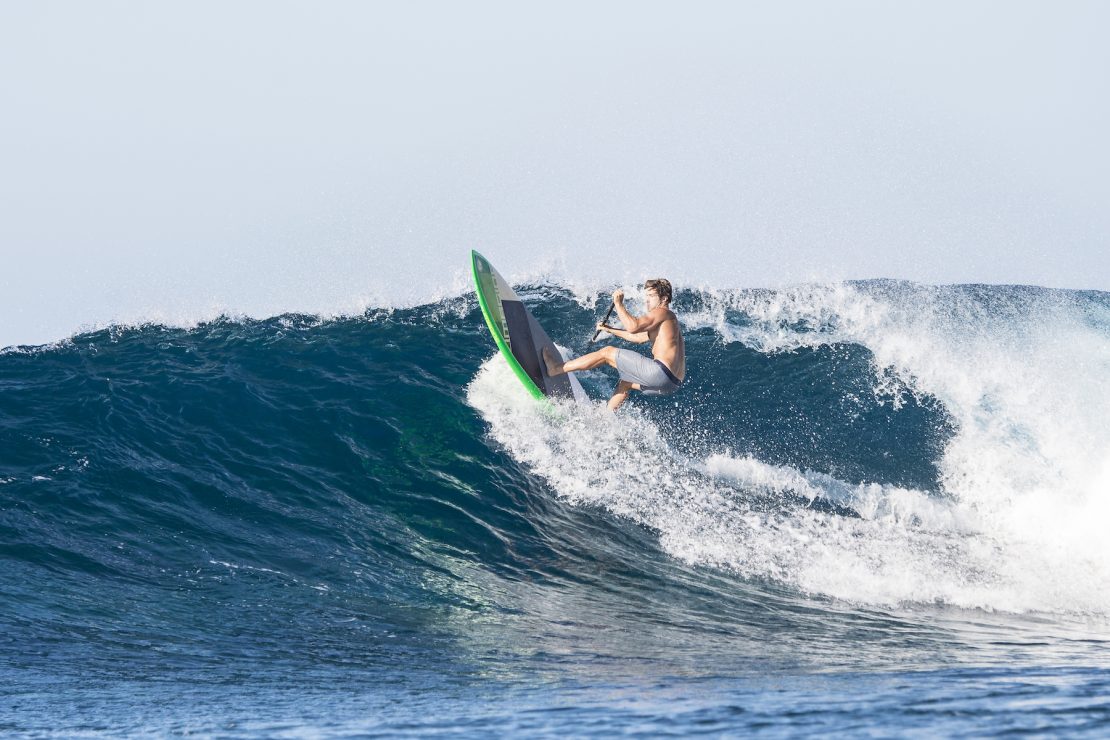 Check Namotu Lefts, Swimming Pools and Wilkes Pass from the beach or travel just 10 minutes to surf Cloudbreak and 5 minutes to Restaurants. There are lefts and rights, fast and hollow or waves for beginners. Surf, SUP, kite, foil or sail, we have it all on our doorstep. Unlike other resorts, Namotu prides itself on unlimited use of surf boats so you can spend as much or as little time in the water as you like. You can even join the Island's resident fisherman as he catches fish for the restaurant, all included in your stay.
If you love the ocean, this is your paradise. The Fiji Islands enjoys a tropical climate, with average temperatures in the winter months (June-August) of about 84 ' F or 29'C and in the summer months of about 88'F or 31'C. The Trade Wind season runs from May to September and typically you'll expect windy afternoons and glassy mornings. Most often about 3 or 4 out of 7 days will be windy allowing you to experience everything else the island including those beautiful Fiji blue days. Namotu is easily accessible from the mainland; it takes just over an hour by bus and boat from the international airport making it a relatively simple trip for many.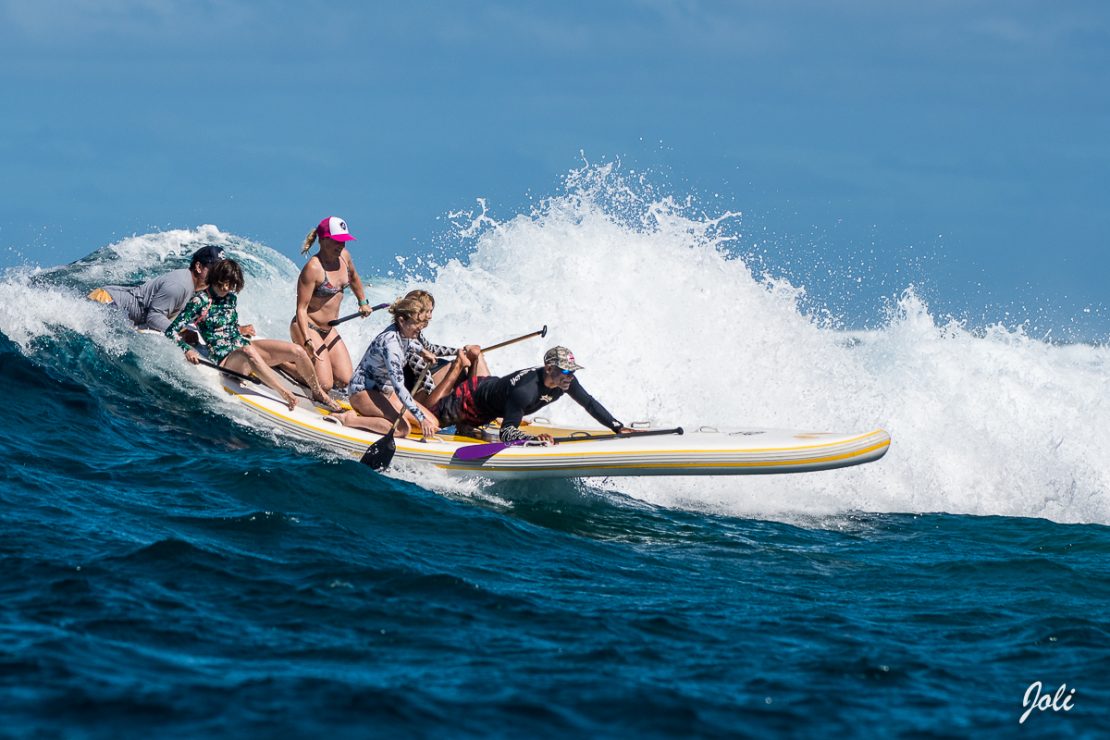 Photography and Video
All your photos are included and each Kalama Kamp has its own dedicated professional photographer shooting from land, boats, water and drone. All angles covered.
SUP classes with Dave Kalama & his team

20 Kampers, 5 coaches, 1 incredible week.
One-on-one attention and coaching tips make Kalama Kamps the ideal trip for improving your paddleboarding, no matter your level. Dave and his highly experienced team encourage questions throughout the week so you can keep learning outside the scheduled clinics.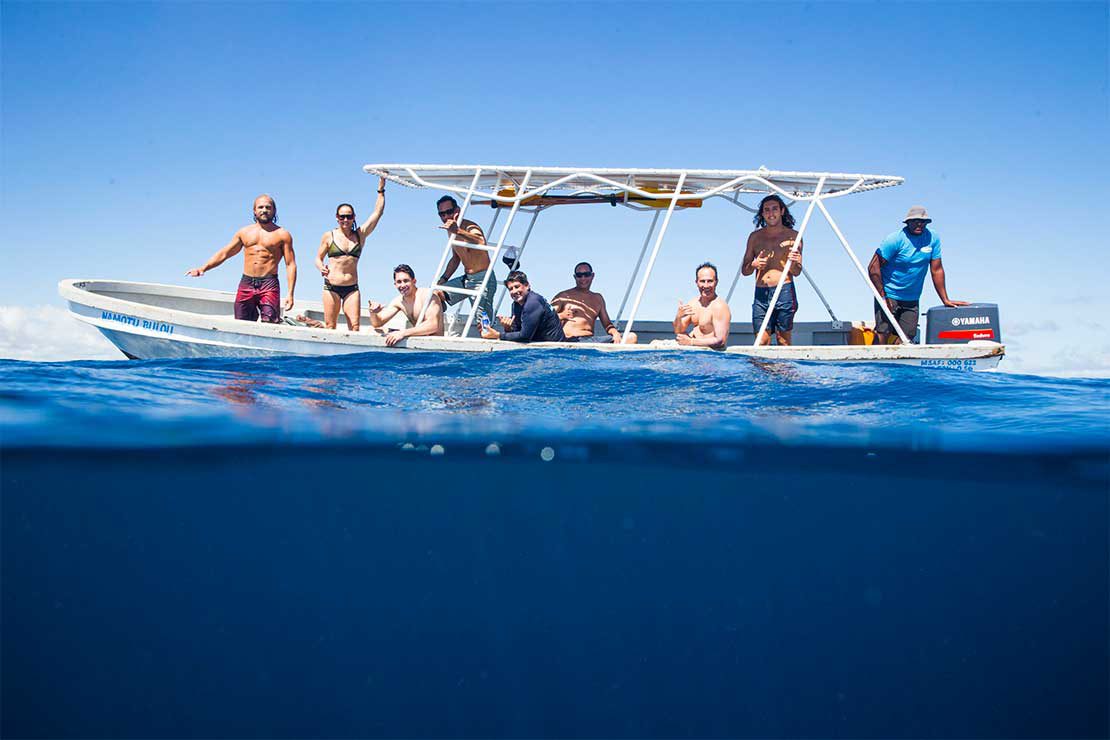 Inclusions
7 nights accommodation on Namotu Island Resortincluding meals, transfer via bus and boat, daily yoga, unlimited use of surf boats with unlimited access to Namotu Lefts, Restaruants, Swimming Pools & Wilkes, fishing with resident fisherman aboard The Duck, first boat to Cloudbreak daily+, surf guide in the water with you at all times to ensure you are safe, use of soft top surfboards, snorkelling gear & SUPs
Photography
SUP classes with Dave Kalama & the team
Not included
Airfares to/from Nadi
Bar tab (alcoholic beverages, soft drinks)
SCUBA
Massage
Wifi Internet
Tips
*Some equipment including SUPs available but we recommend bringing your own performance gear.
ADD-ONS & EXTRA
Heli transfer for 1-3 people. $1000USD aprox.
Gear hire
Bookings and more information
---
FAQ
Yes, it is compulsory. You will need a plan that covers medical emergencies and transport, trip cancellation, travel changes, loss of property and luggage. We recommend a comprehensive cover to ensure you're protected. 
Yes, wireless internet is available.
No, but a long sleeve wetsuit vest or spring suit can be handy sometimes for wind chill.
Yes, we have introduced a weekly hire. You can rent kitesurfing equipment and foils but we recommend bringing your own SUP gear and short boards.
Depending on swell size there is any type of that you want, long and hollow, or short and fun. 
Yes, we can cater to a range of dietary restrictions, just let us know prior to travel. 
It's a good idea but not critical.
There is a small store on the island but realistically imagine you are in the middle of nowhere, plan for your personal needs, sunscreens, any medications, rash vest etc before you get here. We'll send you a list of things to pack as a guide.
Please make sure you have your PADI certificate and bring your own gear if you like. There will be equipment available, however if you are particular, we recommend bringing wetsuit, fins u0026 snorkel. 
Getting there
The best way to arrive is by plane to Nadi International Airport (NAN). You'll be picked up by one of Namotu's private shuttles and from there by boat to tropical paradise – your home for the week. Helicopter and boat charters are available at an additional cost.
Spend the Saturday afternoon settling into your bure, surfing, kiting and exploring the Island before the welcome drinks with your hosts at 6pm. While the weather is normally reliable, it does influence the day's activities. There's always something to do but the timetable is flexible to allow maximum enjoyment of the conditions.
Checkout is 10am on Saturday. Hop on the final boat ride home where you'll be bused back to Nadi Airport or a destination of your choosing.
Staff
We have an amazing team of hosts who are there to teach, support and generally make your stay incredible. HOWEVER, if in the case of emergency, illness or similar, it is a possibility that one or more of the advertised hosts may be unable to attend. In this unlikely event we cannot offer a refund but we will guarantee to replace that staff member with someone equally capable to ensure your week is not affected.