Foiling around Namotu Island
Foiling has taken off again in the last couple of years and we are fortunate enough to have amazing places for paddle foiling and kite foiling. The waves on the inside of Swimming Pools and Namotu Lefts on high tide offer exceptional foiling and are a great place to practise your skills.
We have many kite foilers as well who relish the miles of open ocean around the resort (and the availability of our boats to pick them up if they can't make it back to shore).
We also offer jet ski hire to tow in or learn to foil.
Paddle foil runs surrounding Namotu Island
We have so many foil-able waves that we've had to name them! They're kind of like ski runs – long, varied and with a lift (boat/ski) to take you back to the top. Or back to the Boatshed Bar for aprés ski.
Here are a few foil runs to try when you're on Namotu… And remember, you've got to do them all!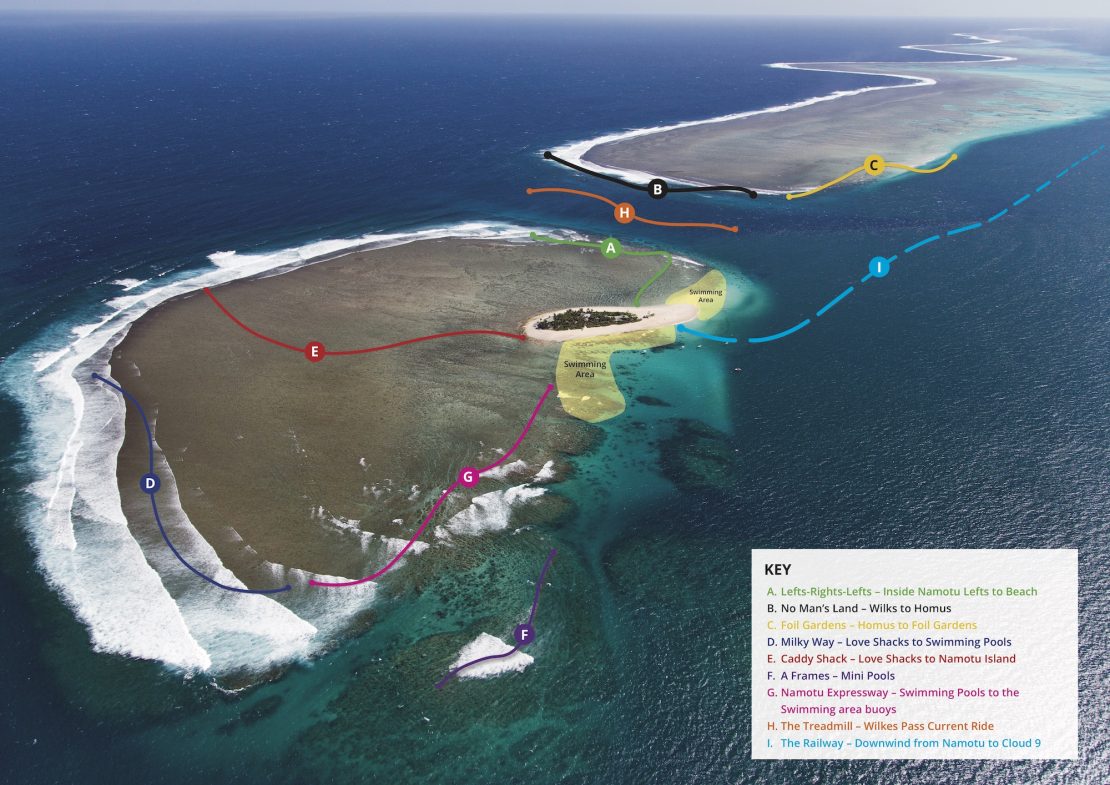 Love Shack to Namotu Lefts beach: Lefts-Rights-Lefts
Wilkes to Homus: No Man's Land
Homus to Foil Gardens: Racetracks
Love Shacks to Swimming Pools to Expressway: Milky Way
Love Shacks to Namotu Island: Caddy Shack
Homus all the way to Cloud9: Foil Gardens
Swimming Pools to Island: Namotu Expressway
Castaways passage: Utah
Tavi Rights to the Lookout Tower: Sugar Run
Upper Restaurants through Kiddie Land: The Sandbox
Wilkes Pass current ride: The Treadmill
Downwind from Namotu to cloud 9: The Railway
Foil terminology: Boat lift = Uber, Jet-ski = dogsled
Foil Weeks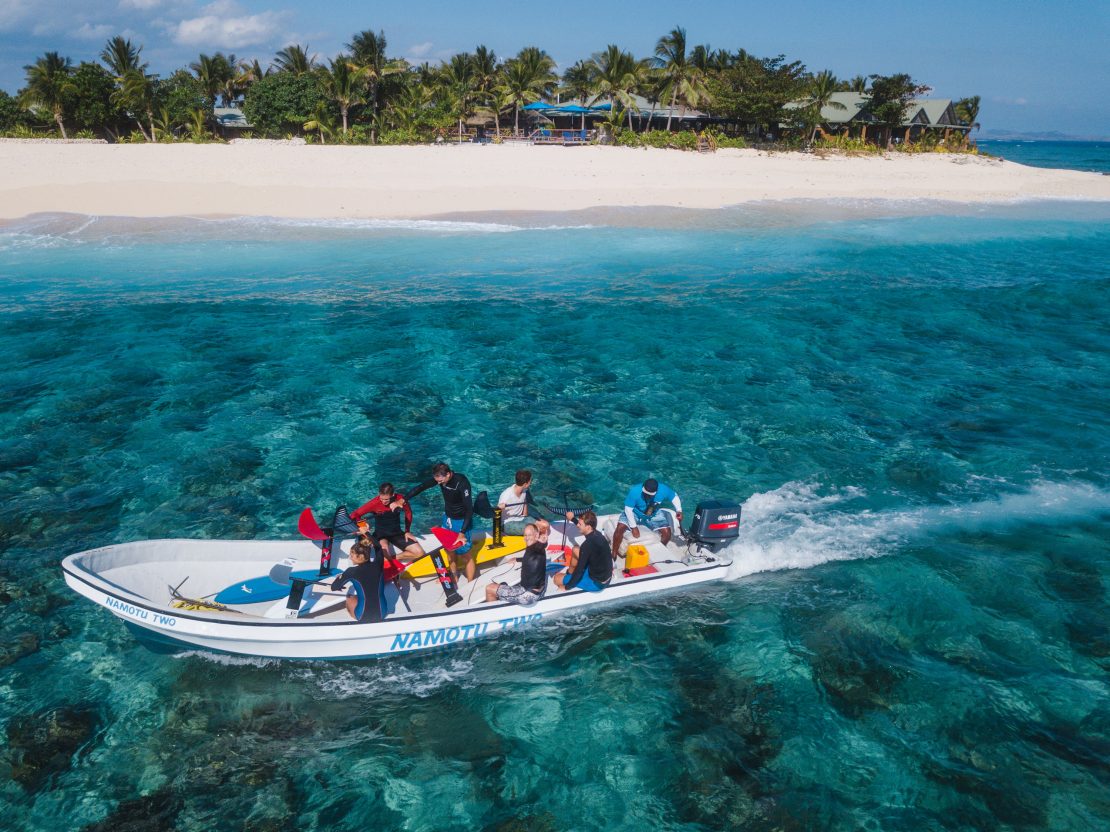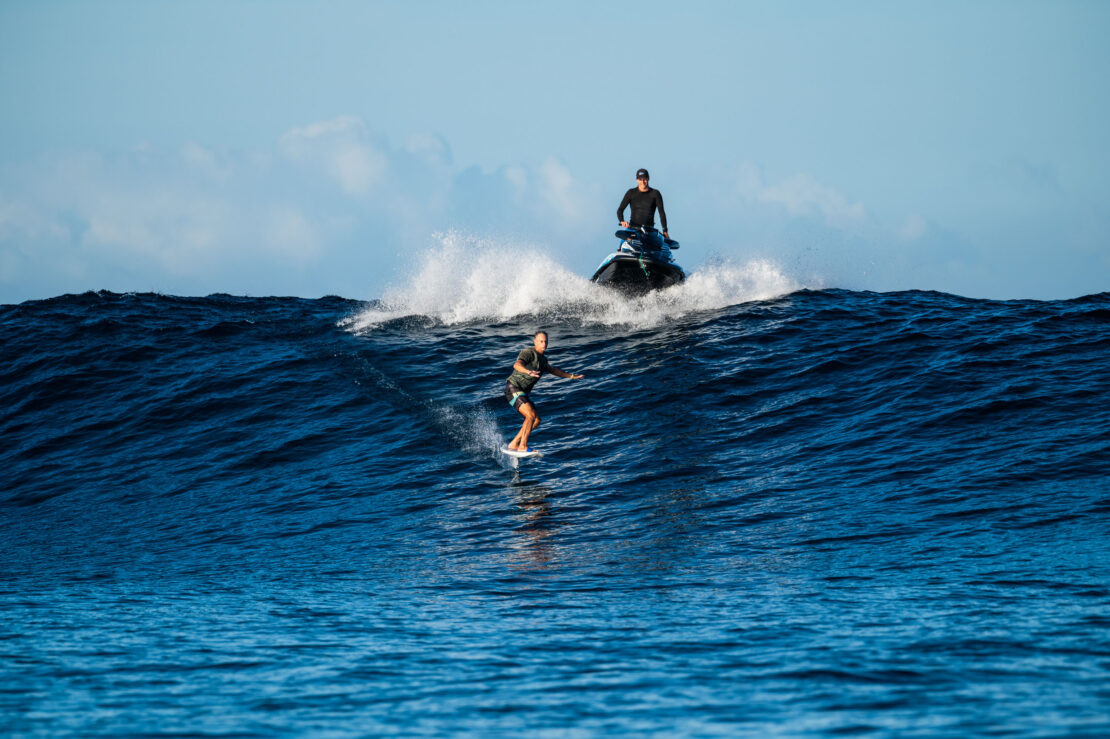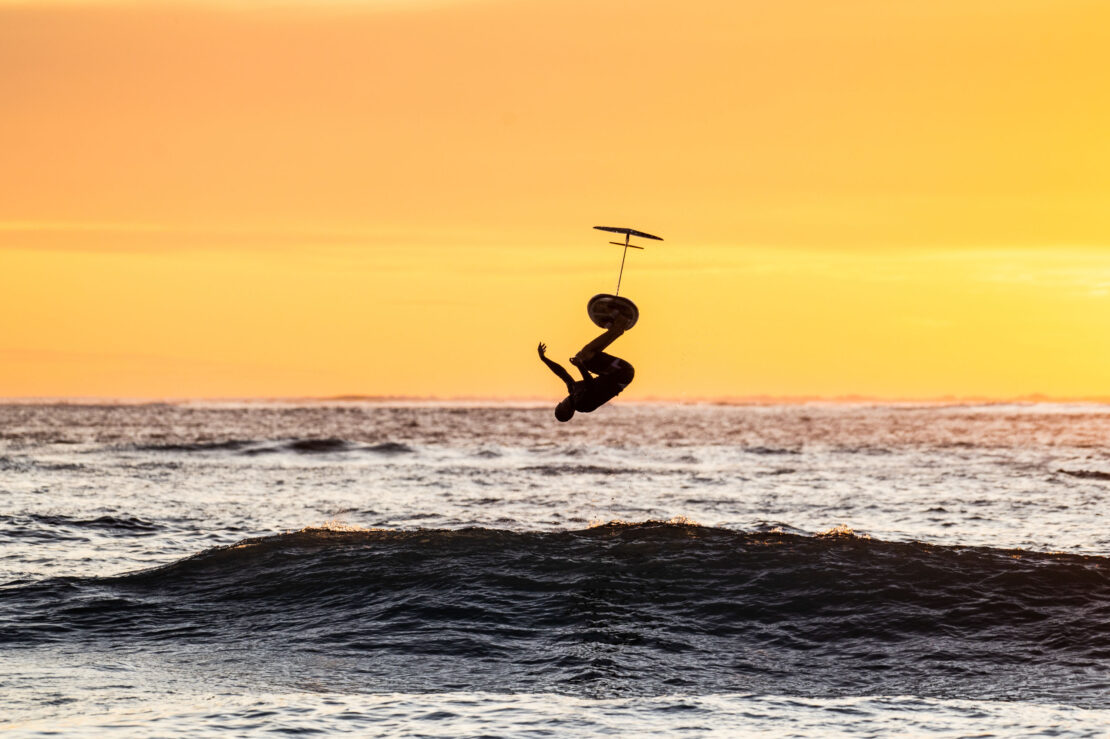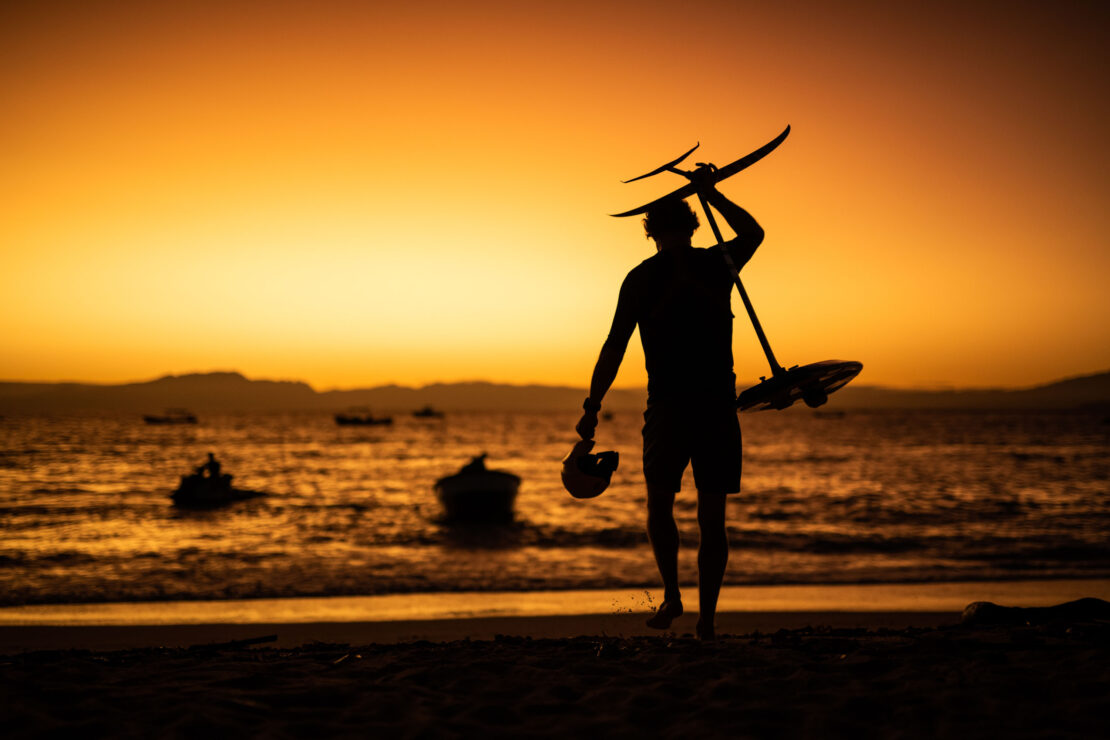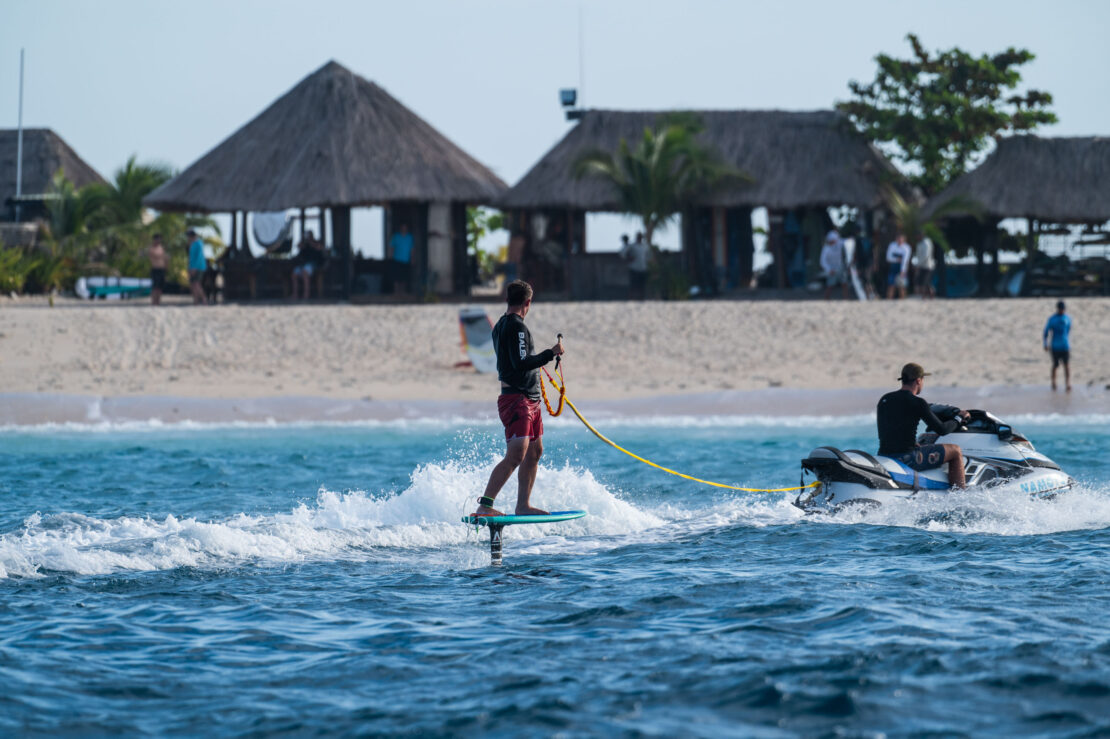 All experiences