Delicious fresh food & local produce
Namotu Island offers a unique daily menu incorporating a variety of international cuisines with a focus on fresh produce. We catch all the fish for our restaurant ourselves and are proud to serve you the best, sustainably sourced seafood. All our dishes have been designed to showcase the best in local and imported delicacies from throughout the Pacific region.
Our range of fish is outstanding with yellowfin tuna, wahoo, walu, mahi mahi and ruby snapper appearing the most. We take a lot of pride in our seafood, all the way from the ocean to the plate. Each fish we catch is caught by our fishermen close by, killed in the most humane ikijimi method and filleted immediately to preserve freshness. We also offer prime Australian grass fed beef, New Zealand lamb and the tastiest lush local tropical fruits and produce. Breakfast, lunch, snacks and dinner are served al fresco overlooking Namotu Lefts and the sunset and are all included in your package.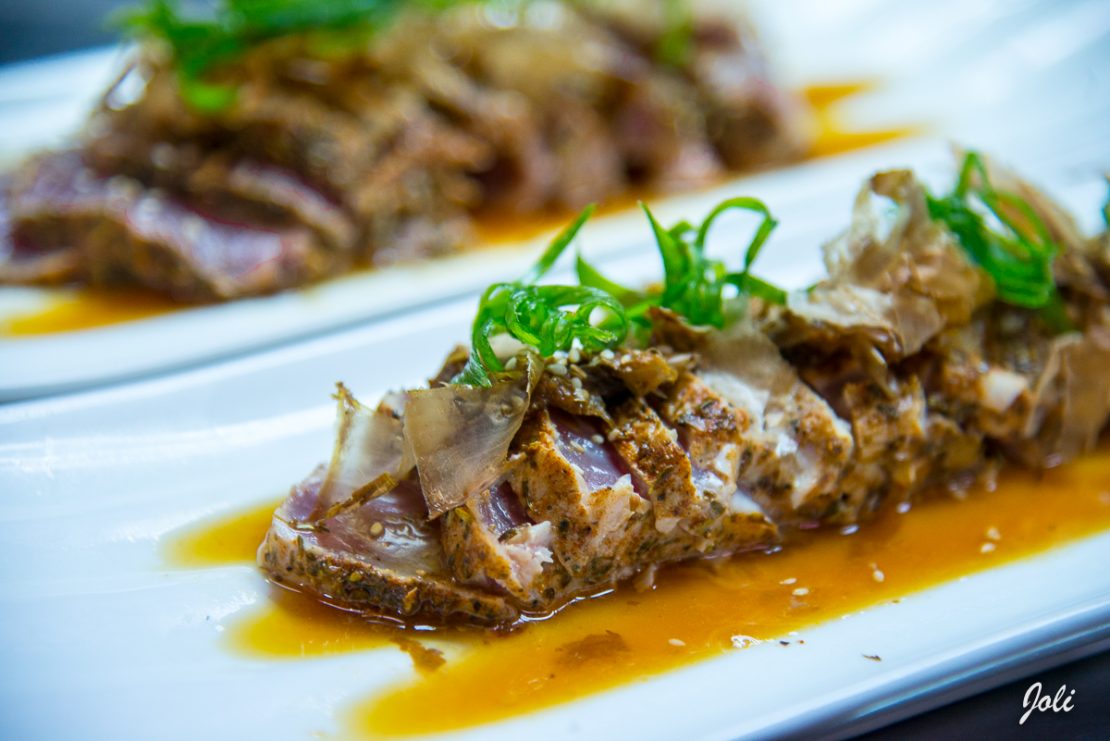 The renowned Namotu bar is always close to hand with original and notorious cocktails, a fine selection of international wines as well as local and imported beers. Visit the main restaurant or sip amongst the action down at Waqa's Bar on the beach. 
Each week Namotu Island invites our guests to participate in a traditional Fijian Meke, with music, south Pacific dishes and of course a kava ceremony.
On Namotu Island we enjoy our food and drink, served to you with a warm Fijian smile.