Essential health care for our local village on mainland Fiji
It all started with a fateful trip in May 2022…
Leena Zhou is one of our volunteer yoga teachers who also happens to be an Australian doctor. When one of our staff members (Timoci) lost consciousness and re-fractured his collarbone, Leena went with him to the hospital on the mainland. She wasn't able to make it back to Namotu before dark and ended up staying in Nabila with Ulai and his family.
During her overnight stay in the village, Leena realised how many illnesses and injuries were left untreated and that she had the capacity to help.
So 12 months later after much planning and coordination with the village and their elders, Leena has returned with more doctors and equipment.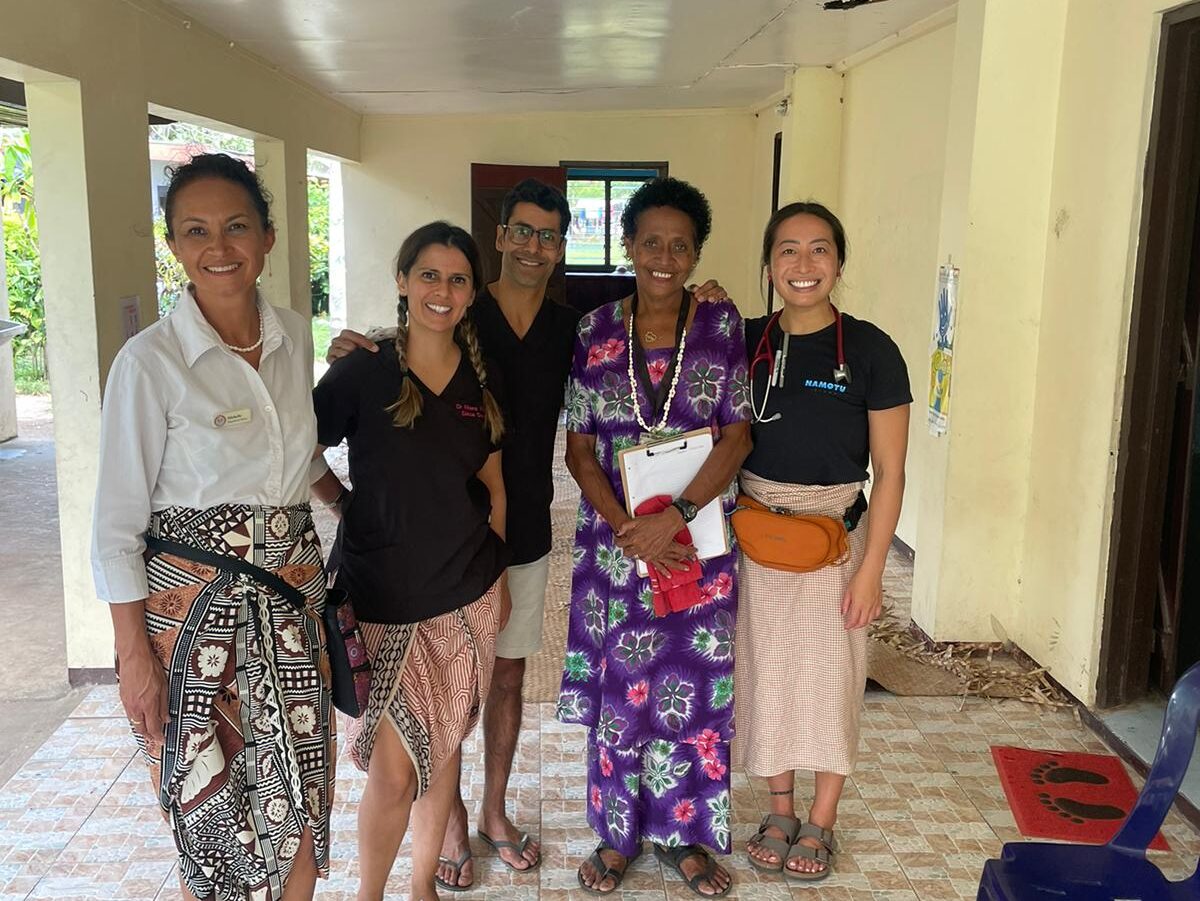 How you can help
We're delighted to host the team on Namotu for the week and are dropping them to the village each day. If you'd like to contribute to the cost of medical supplies, you can do so via the GoFundMe page. Any additional funds will roll over to purchasing supplies for next year's outreach and are much appreciated. You can also contact us directly for more info.
The 2023 Outreach: Day 1-3
On the team we have Meera (General Practitioner), Irfaan (Emergency Physician), Michelle (Chronic health disease nurse) & Zach (assistant on ground). Together they're treating everything from diabetes and heart disease to abscesses and scabies. They've visited the school and talked diet and diabetes prevention with the kids, removed benign tumours, treated fungal infections and given glasses to those with failing eyesight. And it's only day 3.
A job like this will never truly be "done" but a week like this makes a huge difference to a lot of lives.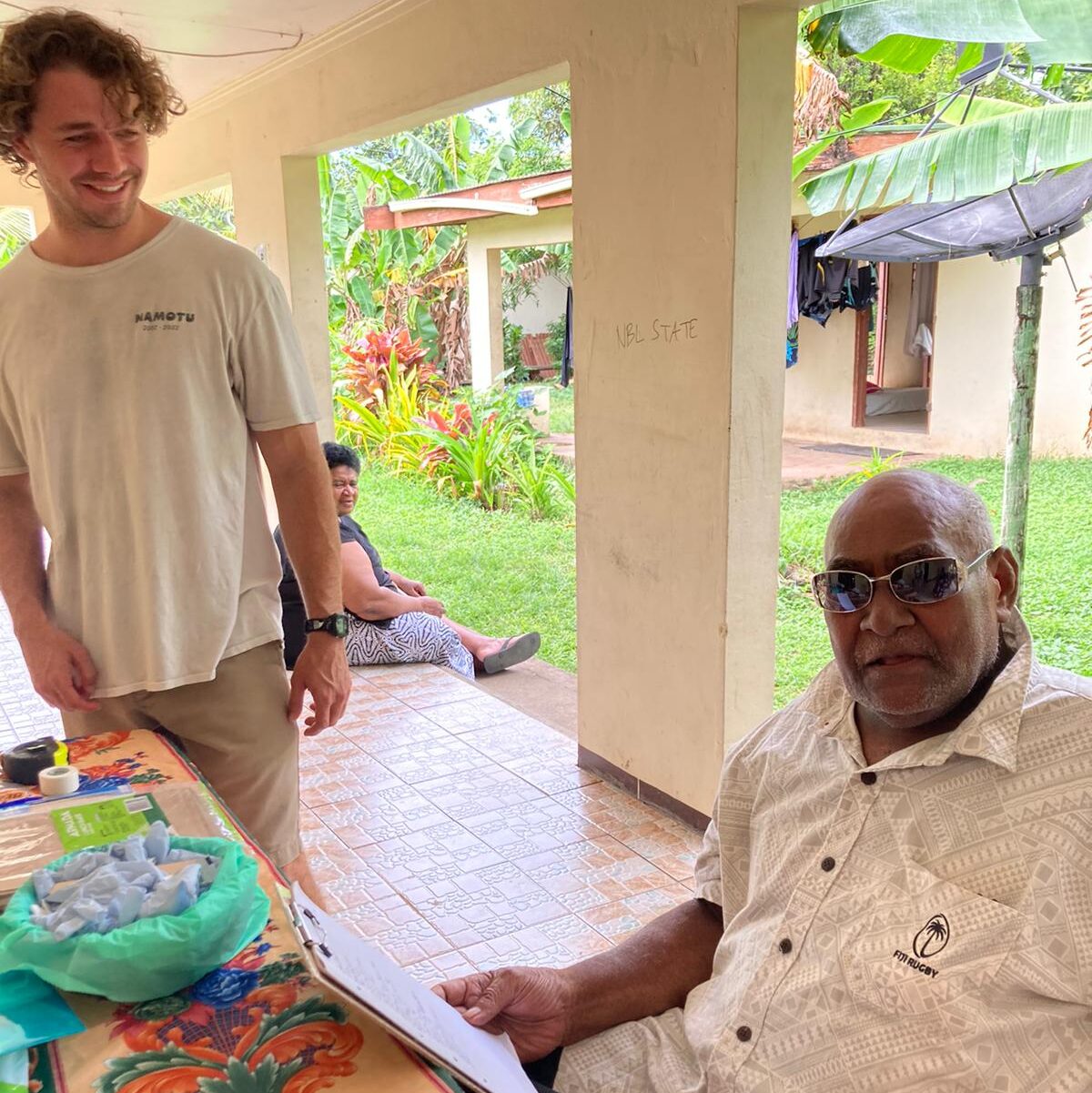 Nabila Village, Western Fiji
Nabila is home to many of our staff and although only an hour by car from Nadi, it's far enough that many illnesses are untreated or are simply overlooked. No doctors have visited Nabila since 2018.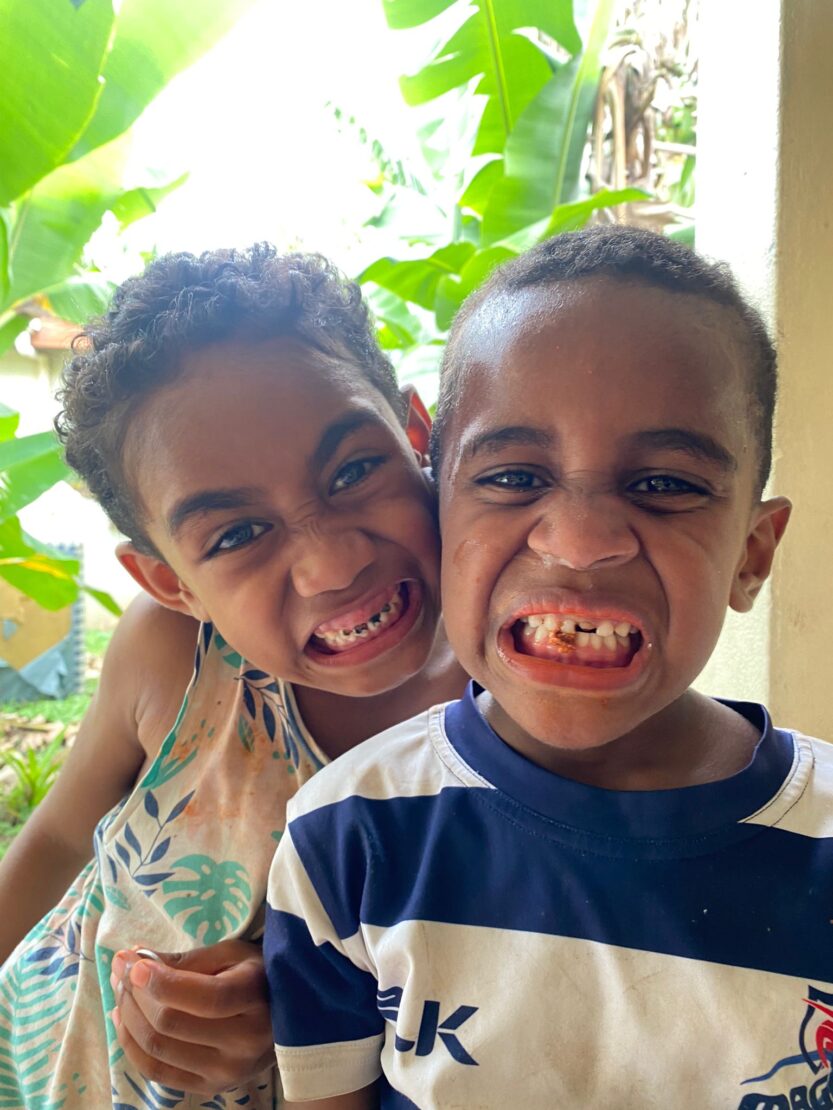 The 2023 Outreach: Day 4 and beyond
The second half of the outreach saw more abscesses, school sores, scabies, end stage diabetes and associated disease, phocomelia and sadly some of our long-term Namotu staff presenting with urgent and life-threatening illnesses. It was a heavy week both on and off the island and the team did their best to see as many people as possible.
The outreach finished with a traditional sevu sevu (kava ceremony) and a tearful goodbye. The team enjoyed a day of relaxation before departing on Sunday. Fortunately Leena is here as our volunteer yoga instructor & doctor this week so she's been able to do some follow ups and remove stitches and checkup on those patients in need (thank you Karen for the photos). See below for some shots from last week and again this week.
We'd like to thank Leena, Ifraan, Michelle, Meera & Zach for their mammoth effort last week and of course everyone who donated supplies or funds. We'll run the clinic again in 2024.