A top ten surf break
Cloudbreak is just about three miles south of Namotu Island. A world class left reef pass that is regularly voted one of the 10 Best/Most challenging waves in the world. Like many tropical reef-pass breaks, Cloudbreak tends to get faster, shallower and more critical as it goes.
Cloudbreak's reputation precedes it. Routinely ranking among the ten most challenging waves in the world, this renowned Fiji surf spot boasts fast, barrelling lefts over a shallow reef. It's one of those breaks you just have to see to believe. It is awe-inspiring. Even if you're not up to surfing it, it's equally as thrilling to watch from the boat. Because we are so close to this world-class wave we are nearly always the first ones there each morning so our guests get a taste of it before the crowd shows up.
Location
Cloudbreak is located on a sheltered reef, just three miles south of Namotu Island Resort or about 10 minutes in one of our fast surf boats. One thing you'll notice even from afar is just how perfect Cloudbreak looks, with consistent white breaks visible from up to two miles away.
What to expect
The best wind direction for Cloudbreak is from the East/South East, a typical Trade Wind direction. Cloudbreak loves a long period swell (17sec+) from the South/South West but will provide great waves in any southerly conditions. More west in the swell gives a thicker, heavier tube while more south gives more peeling point breaks.
Cloudbreak is a challenging wave that attracts pros from all over the world. Our proximity to Cloudbreak means our guests are in the water before anyone else so for a few minutes you'll have it to yourself. Cloudbreak works on all tides so from dead low to full high tide you can score waves here.
Cloudbreak is a left reef break with waves that can be when they are as small as 2 feet, or as large as 20 feet. Don't be lulled into a false sense of security as the waves get smaller. When this happens, they also get faster and more shallow as you barrel down on a live coral reef. It's all too easy to wind up on the reef because you ran out of water.
Stick to the point and middle of the surf for the most rippable rides. The inside tends to get very shallow.
Cloudbreak in short…
Left-hander
Tide: any but best on low-mid
Wind: South/South-Easterly
Swell: South/South-West
Period: any but prefers long swell period of 17+ seconds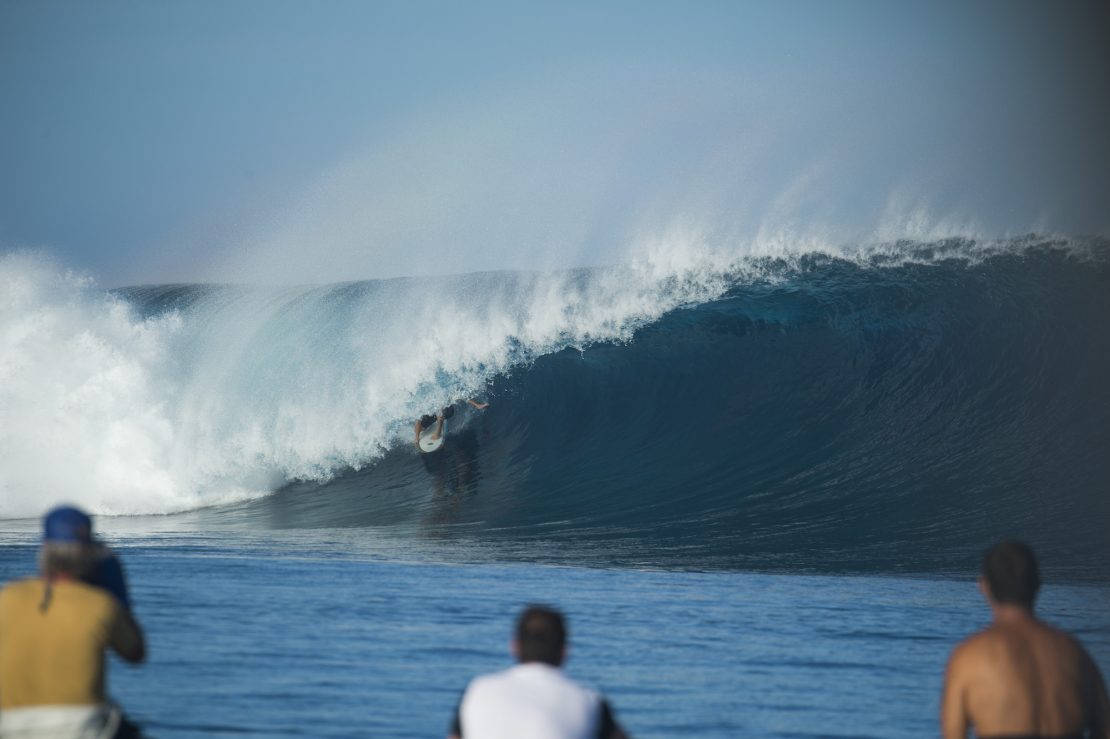 All surf breaks