It's crystal clear
The Fiji surf spot Swimming Pools gets its name from its colour – it's a clear, bright blue, much like a swimming pool. This is the go-to spot to surf in Fiji if you want to just enjoy the ride and relax. It's been described as "clean", "fun", and "rippable." But don't let that fool you, this wave is loved by surfers of all levels and in a big swell it can be heavy.
Location
Along with Namotu Lefts, Swimming Pools is one of the closest spots to surf near Namotu Island Resort. It is located just a few hundred metres south of the resort.
What to expect
Swimming Pools is the place to have fun on the water, whether you've got a SUP, longboard or a shortboard. It is a right reef break that comes up from the deep ocean with clean groundswells. This gives it speed, power, and length that make it suitable for a wide range of surfing styles and boards. Winds from the north-west are best.
Swimming Pools has consistent surf, with the best swells short period swells from the south-west. It works on all tides, but is best on low-mid.
Don't be fooled by how perfect and tame this wave is most of the time, when there's a huge swell Swimming Pools offers a perfect and thick barrel.
Swimming Pools in short…
Right-hander
Tide: low-mid tide
Wind: North-Westerly
Swell: Best in South-West swell
Period: best on short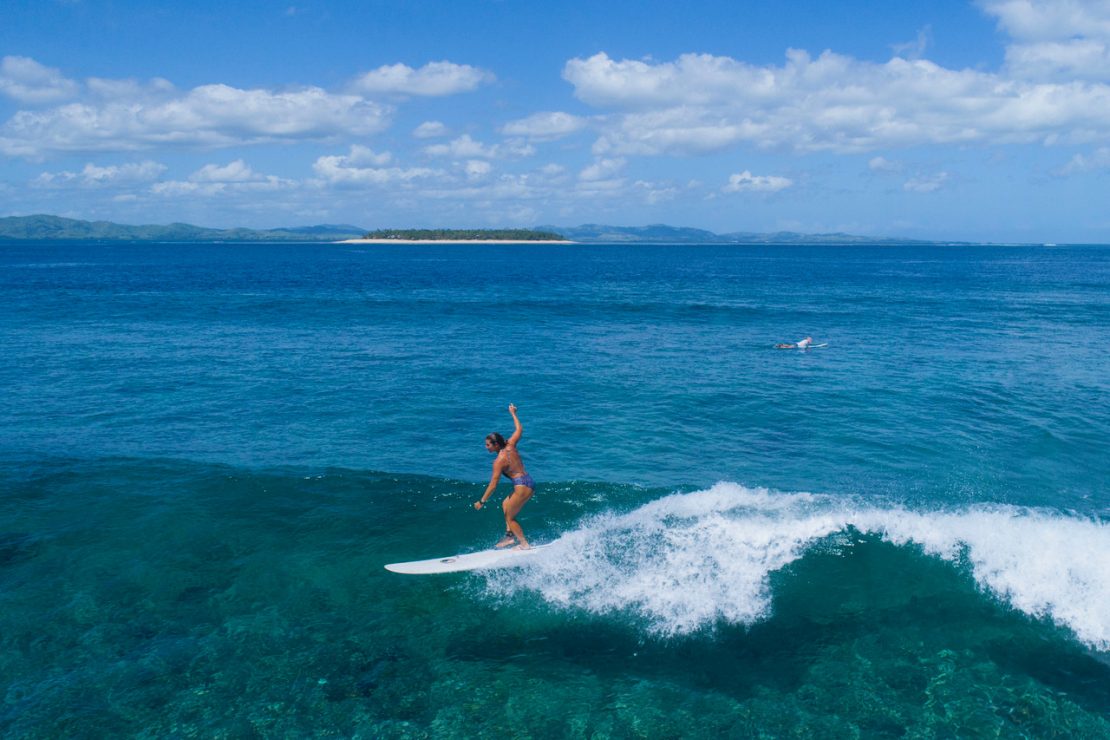 All surf breaks