Perfectly shaped waves
A long often hollow and perfect left along a reef directly in front of the restaurant on Tavarua. Restaurants is not as exposed to the swell as Cloudbreak, but during a larger swell and at higher tides, Restaurants can be any surfer's fantasy having often been called a 'skate park' in the water.
Sometimes referred to as "Cloudbreak's Little Brother", Restaurants is actually considered by many to be the better spot to surf in Fiji.
The waves break exactly the same but they're only half as tall as those at Cloudbreak, making this surf spot accessible to a wider range of surfers. Restaurants has some of the most perfect waves you'll find anywhere. Perfectly shaped tubular waves have earned it a reputation as a "skate park in the water" when conditions are just right with small swell and high tides.
Location
Located to the southeast of Namotu Island Resort, Restaurants is right off of Tavarua Island, funnelling around the western side of the island. In fact, this Fiji surf location got its name due to its location along a sharp coral reef that is directly in front of the restaurant on Tavarua Island.
What to expect
Restaurants is a left reef break that is long and hollow. It does not get as much swell as Cloudbreak, thanks to a 180-degree turn around the island, but still manages excellent 3 to 8 foot waves.
Plenty of power means fast movement through barrels of perfectly shaped waves. It is long and shreddable and has even been referred to as "machine-like" due to its consistency. Both longboarders and shortboarders have fun on these waves. Lengths are normally 50-150m and tube rides of up to 15 seconds are not unheard of for skilled riders.
Restaurants in short…
Left-hander
Tide: any however low tide can have perfect barrels but is very shallow
Wind: South or South-West
Swell: South-West
Period: best on short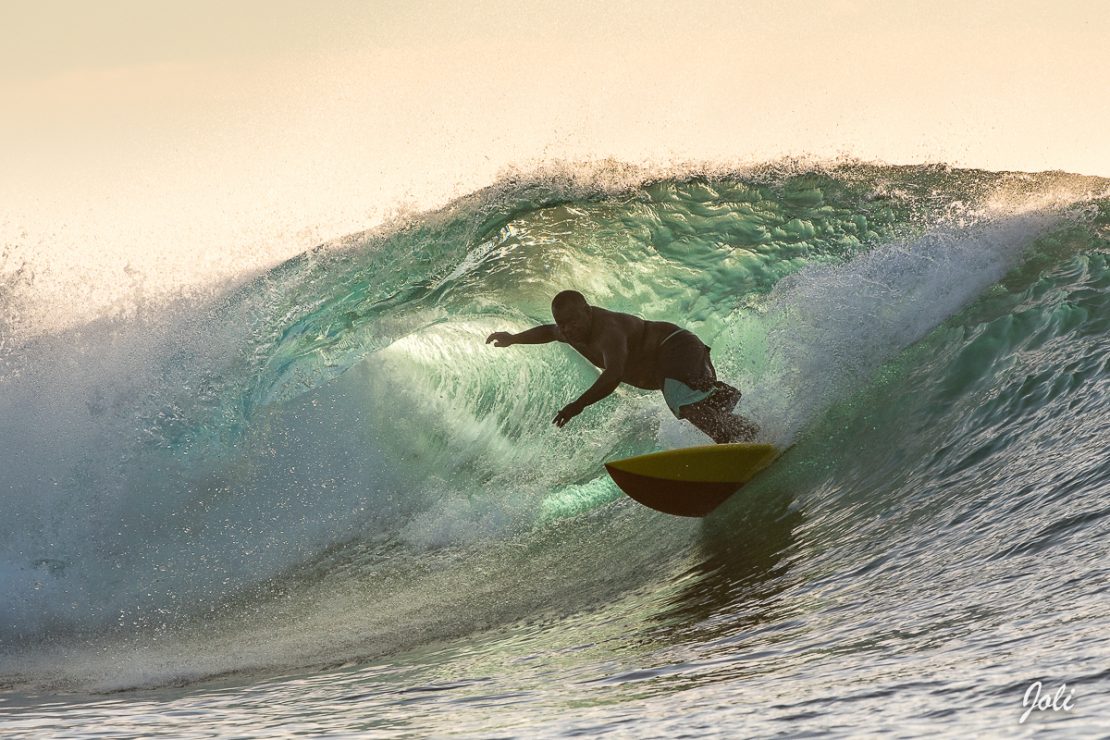 All surf breaks