Bringing vital medical and dental treatment to local Fijian villages
The Fiji DMF travels to Fiji annually, bringing approximately 30 volunteers – doctors, dentists and other medical professionals – to host a week-long mobile clinic on the Island of Mololo. The foundation brings in all necessary equipment and medicine to deliver basic care to the adults and children of the local villages and surrounding islands. The goals of the clinic are to reduce infection and pain through dental treatment, such as extractions and restorations, as well as to implement a preventative care program by providing education around nutrition and dental hygiene.
All services are provided FREE OF CHARGE to the Fijians. During each week-long clinic, over 500 patients are typically seen by the team.
The following services provided:
Dental Services
Dental Examinations
Oral Hygiene Education
Oral Cancer Screening
Infection Control Extractions
Restorations
Removable partial dentures
Physical Examinations
Diabetes Screening
Blood-Pressure Screening
Vision Screening
Eyeglasses/sunglasses Education
This is HUGE. We'll let the 2023 numbers tell the story…
A totoal of 600 patients received a basic dental and medical exam
444 had extractions
201 fillings were provided
277 fluoride treatments given, mainly to children
60 patients were provided removable partial dentures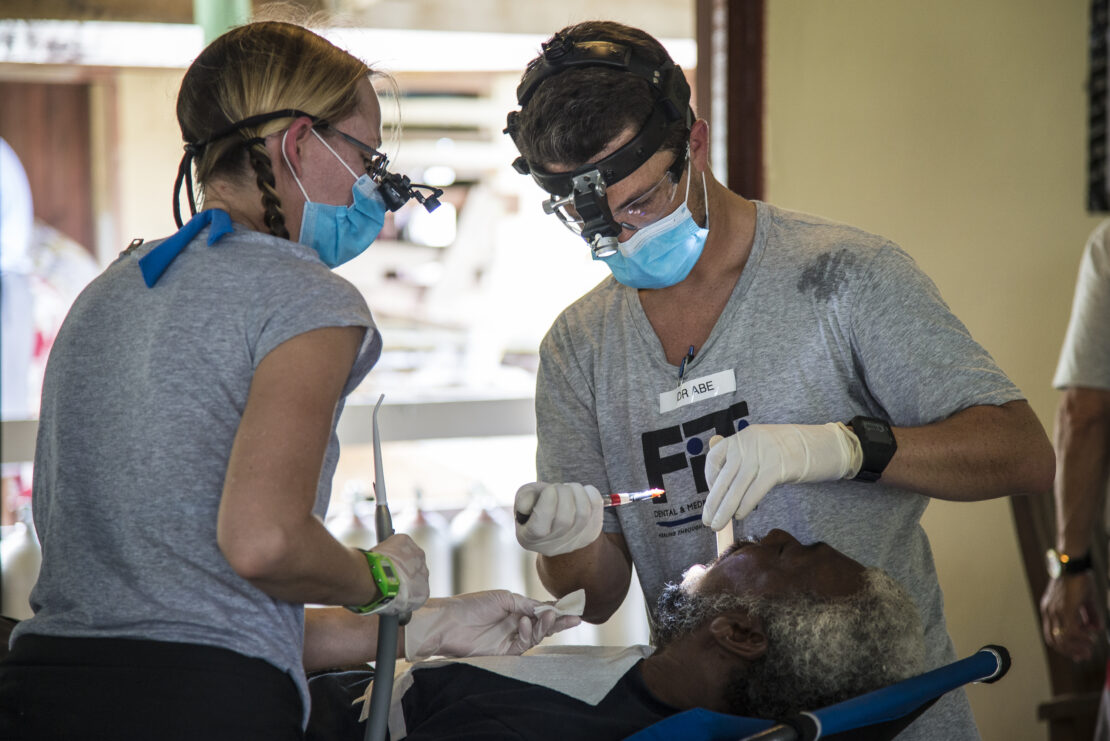 How it works and who pays?
Volunteers pay their own way for the entirety of the trip and many make an additional financial donation to the foundation. The foundation is very frugal with its spending and effectively use every dollar donated for direct patient care. Each year they continue to build the infrastructure necessary to operate. Fortunately, they have acquired much of the durable equipment necessary to operate, but still require annual replenishing of the medications and disposable dental/medical supplies. Additionally, working in a tropical maritime environment takes a toll on equipment and repair/replacement needs are frequent. Some of the supplies and equipment have been obtained through generous donations in the past, but they continue to need your help to cover the costs of supplies, repairs and shipping.
How you can help
Any donations will be put to good use and are greatly appreciated! We on Namotu are so grateful for their kindness, generosity and incredible skillset. They've been running these clinics for 10 years and the benefit to locals has been outstanding. We encourage you to learn more, watch the documentary and donate if you can.
Tax deductible donations can be made by check ("Fiji Dental and Medical Foundation"), via the Fiji DMF website at: www.fijidentalmedical.org or at checkout on Namotu Island.