Fiji's Open! From December 1st international tourists will be welcomed back to Fiji without quarantine. But what does that mean for your trip to Namotu?
Although Namotu was lucky enough to operate under Fiji's Luxury Travel in Paradise scheme (LVIP) during 2020/21, we can't wait to open in a more 'normal' way. And neither can the rest of Fiji – for a country so economically dependent on tourism, this news has been eagerly awaited and signals a new beginning. But as you might expect, there are some caveats to travelling so we wanted to lay it all out here and hopefully answer all your questions.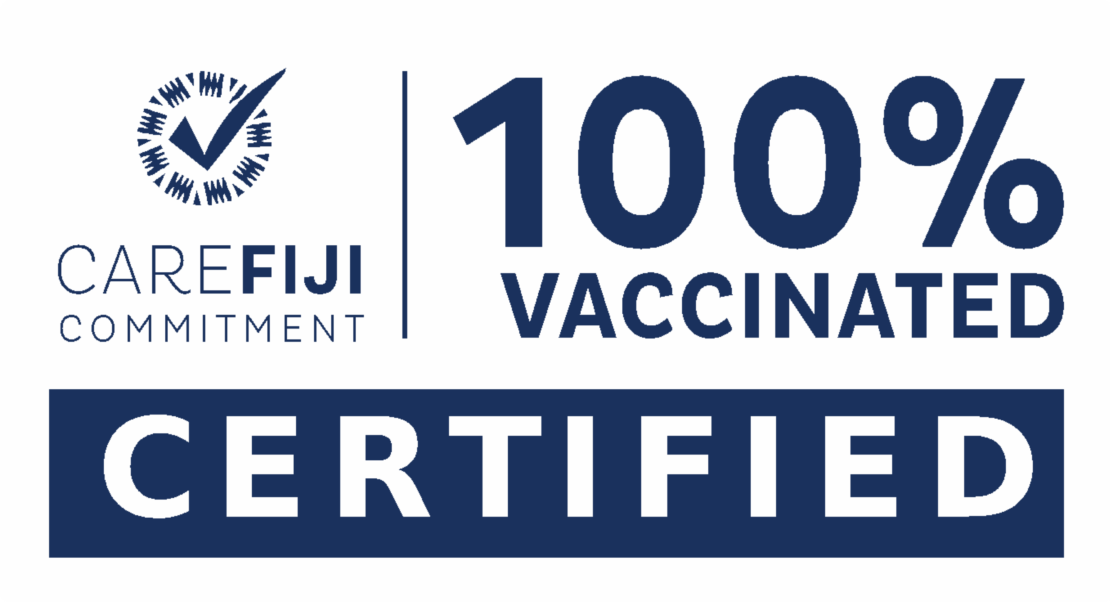 Namotu has received CFC Certification!
Namotu is CFC certified! Although Fiji has excellent vaccination rates (currently over 87% fully vaxed), there are some extra measures in place to keep travellers and locals safe. The team at Tourism Fiji and the Care Fiji Commitment are working tirelessly to ensure Fiji remains a safe destination for all.
When will Namotu open?
We're having a soft opening on the 5th December 2021! We even have some spaces available from then until the 6th February so if you're interested in coming ASAP, let us know! After February we have our usual groups and bookings locked in so there are some but not many openings.
Here's your post-COVID, pre-travel checklist….
You can only enter Fiji from an approved country: Australia, New Zealand, United States of America, United Kingdom, United Arab Emirates, Canada, Qatar, Germany, Spain, France, Republic of Korea, Japan, Singapore, Switzerland and most Pacific Island Countries and Territories. This list is being updated regularly so double-check on the Tourism Fiji website.
You must be fully vaccinated with a recognised vaccine. Currently that includes Astra-Zenaca, Pfizer, Johnson & Johnson and Moderna vaccines. Currently under 18s do not need to be vaccinated.
And test negative – if you're over 12yrs, you'll need to test negative to a PCR taken within 3 days of your flight. You will need to spend the first 3 nights of your trip in CFC certified hotels/resorts (yes, we are one of those) and take a rapid COVID test at 48hrs.
Everyone with a smart phone must download the CareFiji app and "check-in" to venues.
Don't travel if you're feeling unwell because you'll be tested again on arrival to Fiji and if you are positive you'll need to isolate.
You'll also need to wear a mask during transit to Namotu, social distance where possible, and practise good hand hygiene.
Prior to departing Fiji, you will need to take another test to comply with your home country's travel requirements. We can do these tests on Namotu.
For more detail, please visit our travel information page.
It's definitely different since you last visited Fiji but we're working hard to make everything run as smoothly as possible. Our team has been welcoming guests and working as a quarantine facility so we know what we're doing are will be fully CFC compliant.
Some FAQs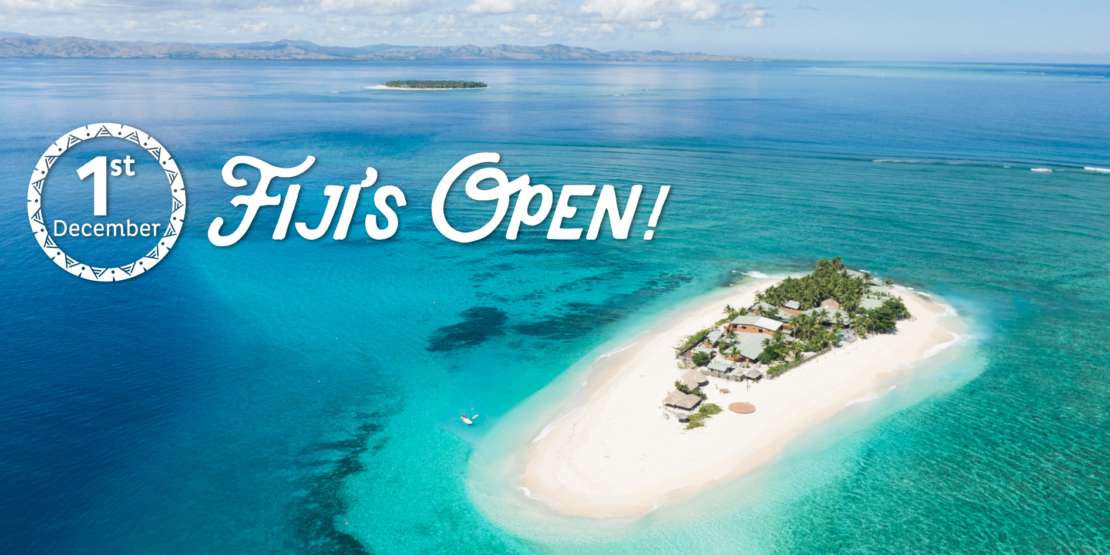 What happens if I test positive before I fly to Fiji?
You will not be permitted to fly, that's why an appropriate travel insurance policy is so important. We can provide a list of companies who are providing insurance that'll cover you in these circumstances.
What are the chances of catching COVID during my trip?
Very low. All of our staff including transport drivers are fully vaccinated and have been trained in managing COVID safety and must undergo regular testing. Extra protocols are in place around cleaning and the way we manage everything throughout your stay plus here on Namotu you're in your own bubble with almost zero exposure to anyone outside your group and our staff.
How much does a PCR test in Fiji cost? And how many will I need to pay for?
Although we're still working on an exact cost, the rapid antigen tests are quite affordable (<$35FJD each) and can be undertaken on Namotu by our trained Wellness Ambassador. Allow for a minimum of two tests during your trip; 1 taken within the first 48hrs in Fiji, then depending on your country's requirements, you may need another before returning home. The second test may need to be a PCR test and this can incur extra cost. We are working on an exact figure but they are more expensive than the rapid tests. Additional tests will also be required if you do return a positive test and we would recommend a PCR test to rule out any false positives.
What happens if I test positive on arrival to Fiji/within 48hrs?
You will be required to isolate in your room until a negative result returns. Although you'll still be able to enjoy the beach out front of your bure, you will not have any interaction with other guests or staff and won't be able to surf or join activities. As soon as you test negative you'll be able to resume your trip as normal. If you are still positive at the end of your trip, you will need to remain on Namotu until you test negative. If you require further medical treatment we will arrange for you to enter a local medical facility.
What happens if I test positive before I leave Fiji?
As above, you will need to remain in your room until a negative result returns and you will not be permitted to travel home. This extra accommodation will be charged to your account but may be claimed via travel insurance so this is an absolute must. Please check carefully before purchasing a policy.
As you can see, travel is not quite as simple as it used to be but we're doing everything we can behind the scenes to make it as smooth, safe and fun as ever. We've been working within even more strict measures so for us this is all very manageable and we're certain we can deliver an incredible experience, as always. If you'd like to know more, make a booking or have any other questions please contact info@namotuisland.com. There are also some more general travel FAQs on the Tourism Fiji website.