Ben Wilson has been running Kite Weeks on Namotu Island for over 12 years. They've grown from a dozen intermediate wave kiters to 7 sold-out weeks full of all sorts of kiters and non-kiters per year now. These trips draw a range of guests from around the world; beginners, intermediate and advanced kiters, plus surfers and foilers and many who don't even want to kite (yeah, that probably sounds weird since they're called "Kite Weeks").
People ask a lot of questions about whether these trips are a good match for their skills and interests. And who better to answer those questions than the man himself! We tend to see Ben charging massive Cloudbreak but don't worry, these trips aren't just for the die-hards out there. Read on and find out whether they should be on your post-COVID bucket list.
1. "Am I good enough to kite in Fiji?"
The most common question always is, "am I good enough to kite in Fiji?". I guess people look at the photos on social media and think they're going to die at Cloudbreak. What people don't see are the shots of our guests kiting Namotu Lefts on small days and those incredible break-through moments when it all just clicks. It's not Cloudbreak or bust, the real hero is our direct access to one of the world's best waves for kiting: Namotu Lefts.
Namotu Lefts is such a friendly wave to kite and the Island has an incredible fleet of boats for support if you do get into trouble or the wind dies and you need a pickup. We're always watching.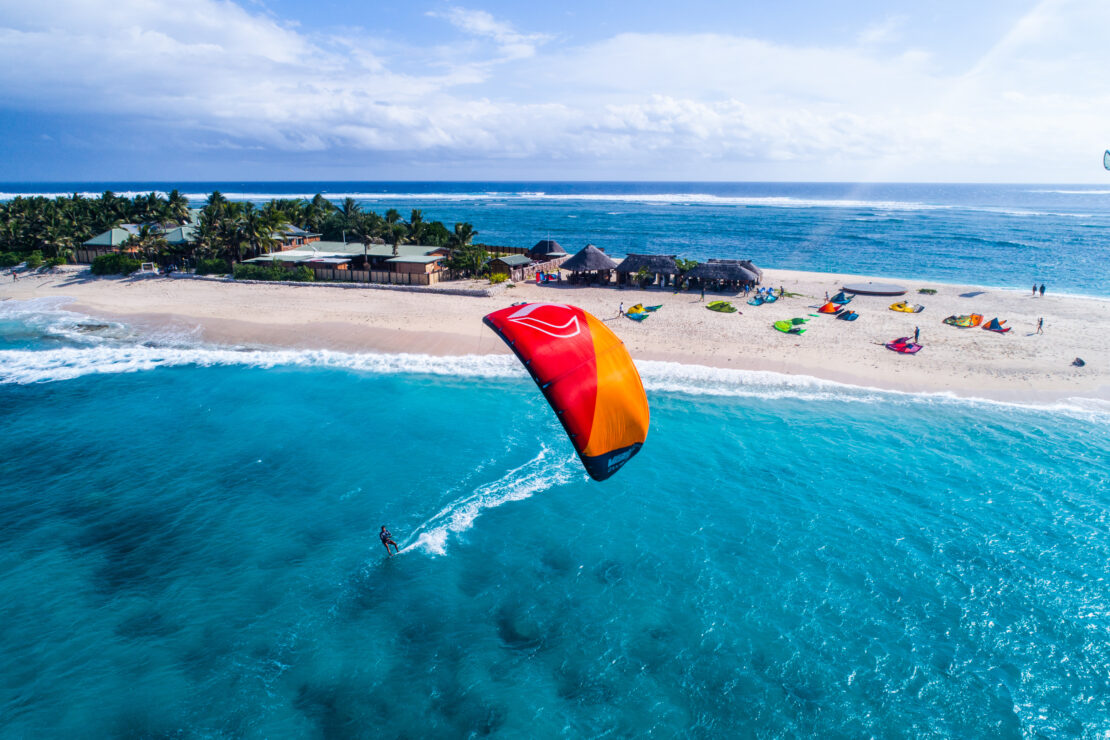 2. "I'm a complete beginner kiter and I don't really want to go in the waves, is this trip for me?"
Yes! A good portion of our coaching students are first-timers or very new to the sport. We have all the gear (included) and the beach and north-eastern end of Namotu is perfect for learning. There's nothing in your way for miles and miles, we have full boat and jet-ski support, incredible coaches and handy tech like two-way Bluetooth headsets so you can communicate with your coach while you're in the water. There's really no better place to learn.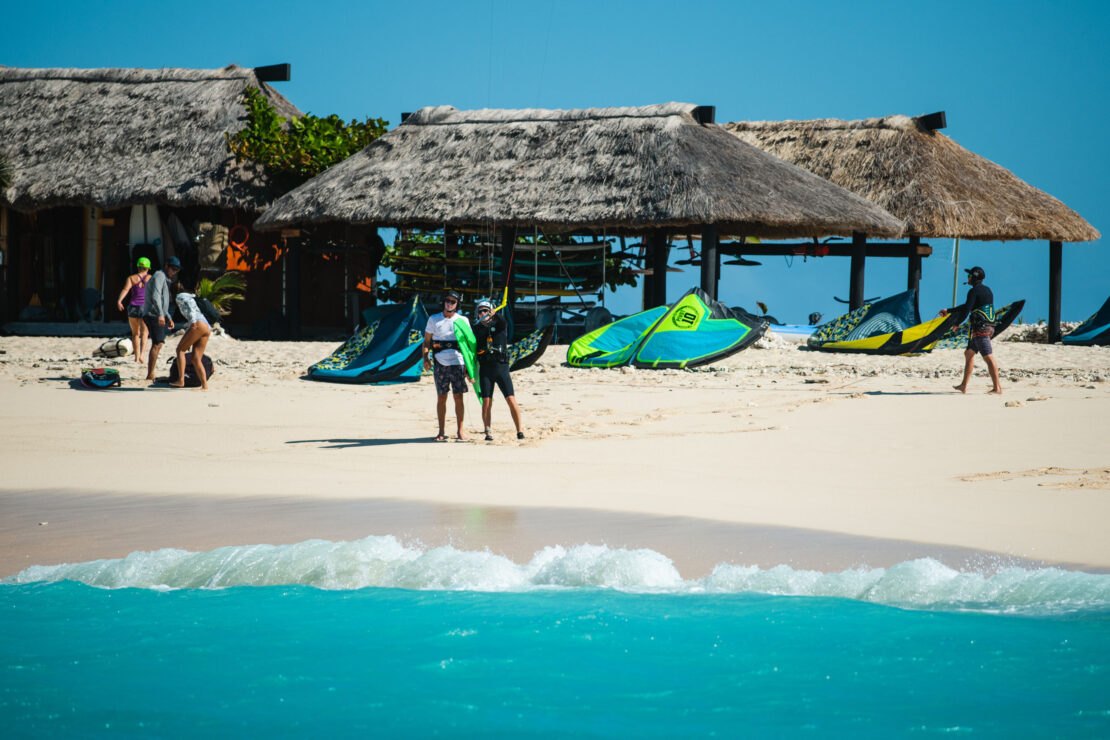 3. "I'm not a surfer but I'd love to try. Will there be waves for me?" 
People see 20ft Cloudbreak or barrelling Restaurants and think that's all Fiji has. This is definitely not the case and in fact Namotu has two of the best waves for learning right on its doorstep; Namotu Lefts and Swimming Pools. Of course Tavarua Rights and a few secret spots are also close by. So yes, Cloudbreak is one of the heaviest waves in the world (at times) but we also have some of the most mellow waves that are perfect for learning or improving your surfing or paddleboarding.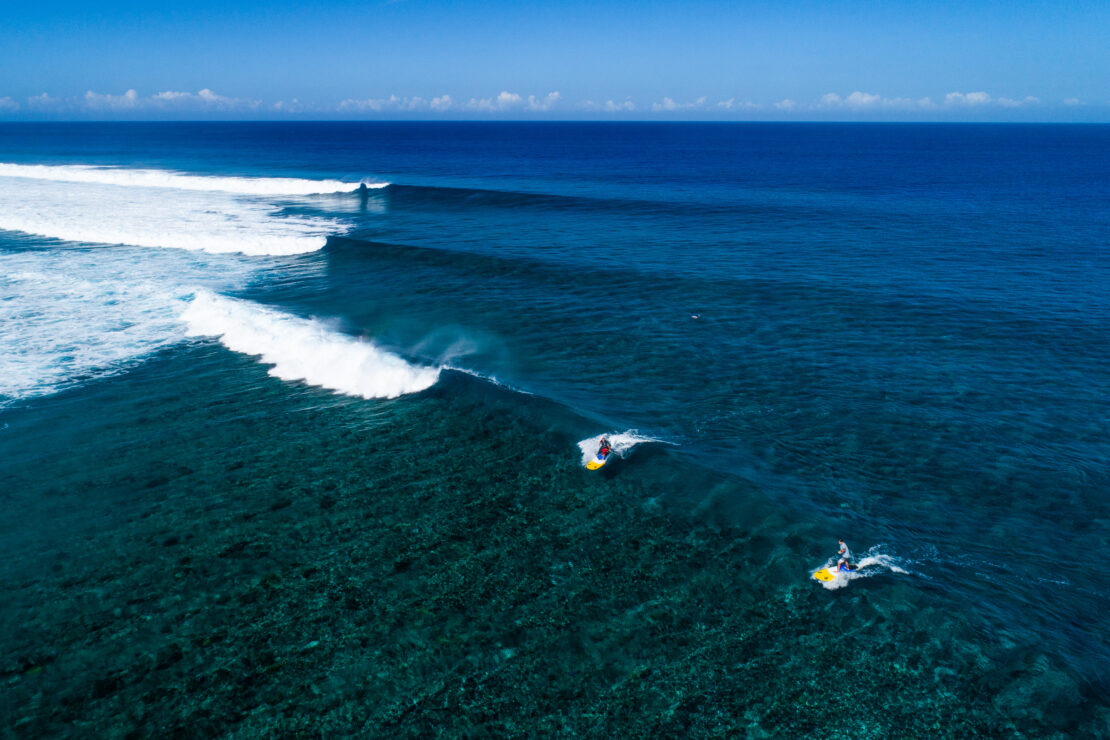 4. "What's the wind like? Will there be wind every day?"
Well, thankfully it's rarely windy all-day, everyday. Because there are so many other things to do! Surf, paddle foil, stand up paddle (SUP), foil, twin tip, kite foil, fish, spearfish, snorkel, SCUBA dive. It's not one of those places where you sit around when the wind's not blowing; in fact, some of the best days are glassy! Just ask the guests who keep coming back every year.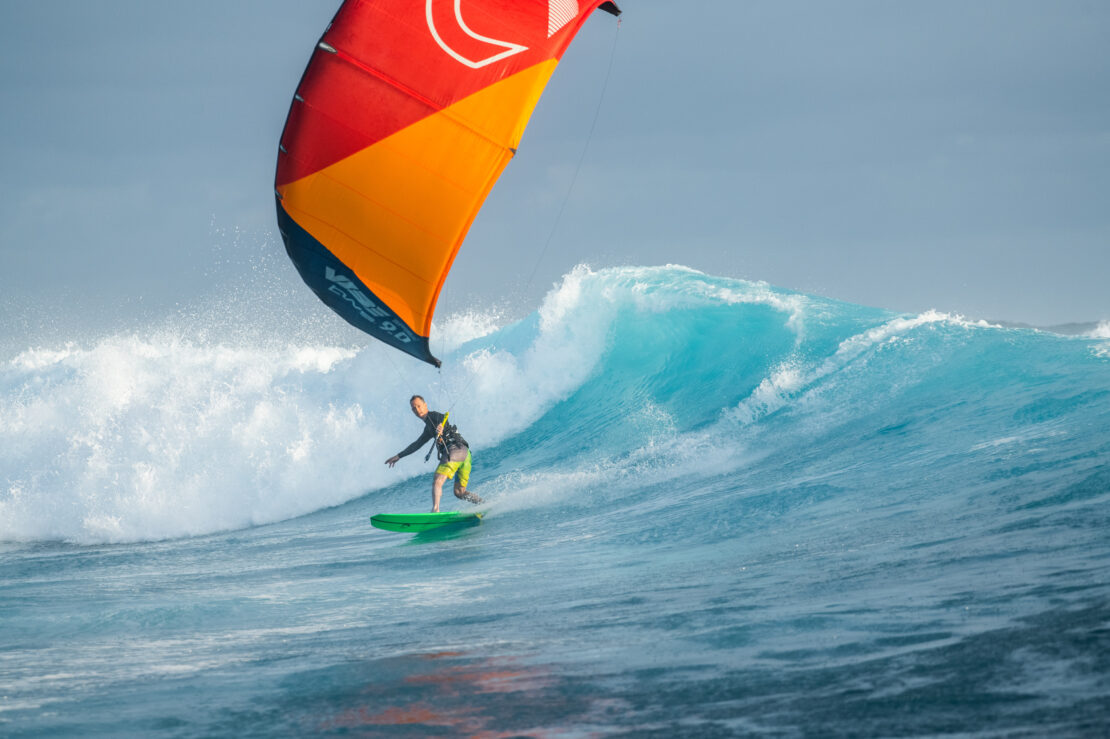 5. "I'd love to bring my partner but he/she doesn't kite. What can they do?"
No problem! We know kiting (and even watersports in general) aren't everyone's cup of tea. But that doesn't mean your non-kiting partner will be left out. Depending on the person, your partner might want to relax by the pool, join the daily yoga classes and do some snorkelling. Or maybe they'd like to have a go foiling, surfing or fishing; we offer all these things for all guests.
If they'd like to use the opportunity to seriously learn to surf, foil, SUP or fish then we'd recommend booking a coach who'll take care of them all week while you get out and enjoy your day on the water. We also incorporate trips to Cloud9, visits to other islands and many more group activities that you'll probably want to join as well. And don't forget, the fun doesn't stop when the sun goes down; every night we have delicious snacks around the bar, a weekly Fijian night and more.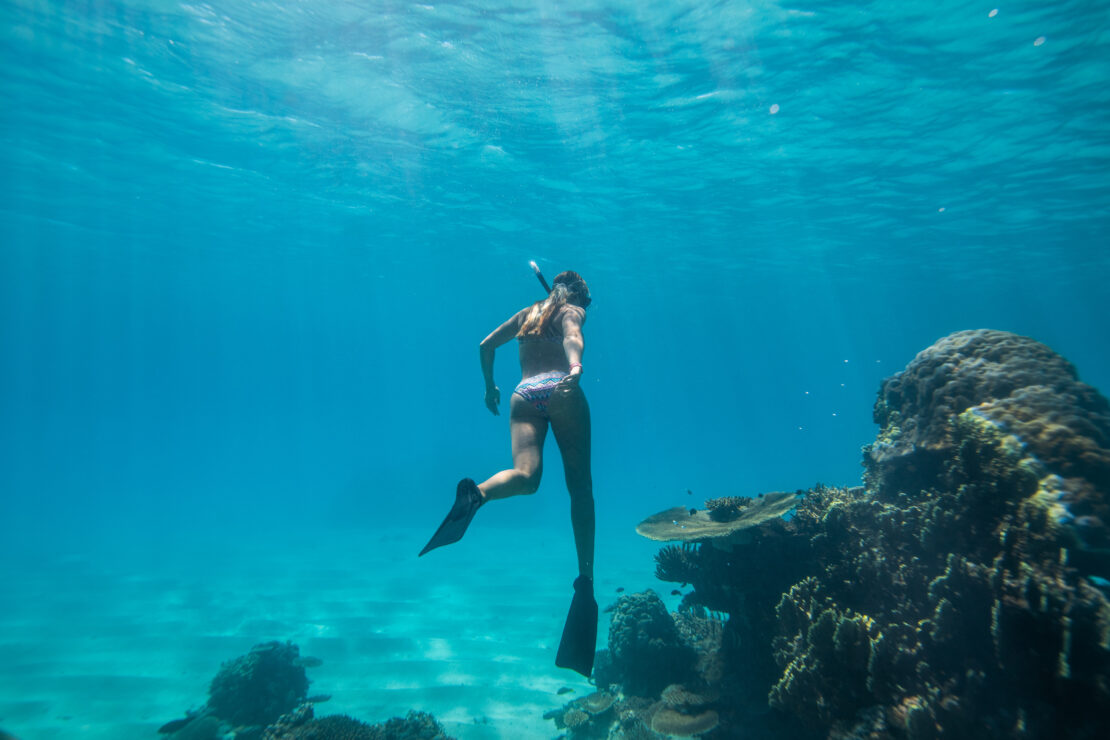 6. "I don't want to kite but I'd love to learn to surf, is that ok?"
Yes! These may called "Kite Weeks" but we specialise and bring coaches and guides who do everything from surfing and paddleboarding to paddle, prone and even wing foiling.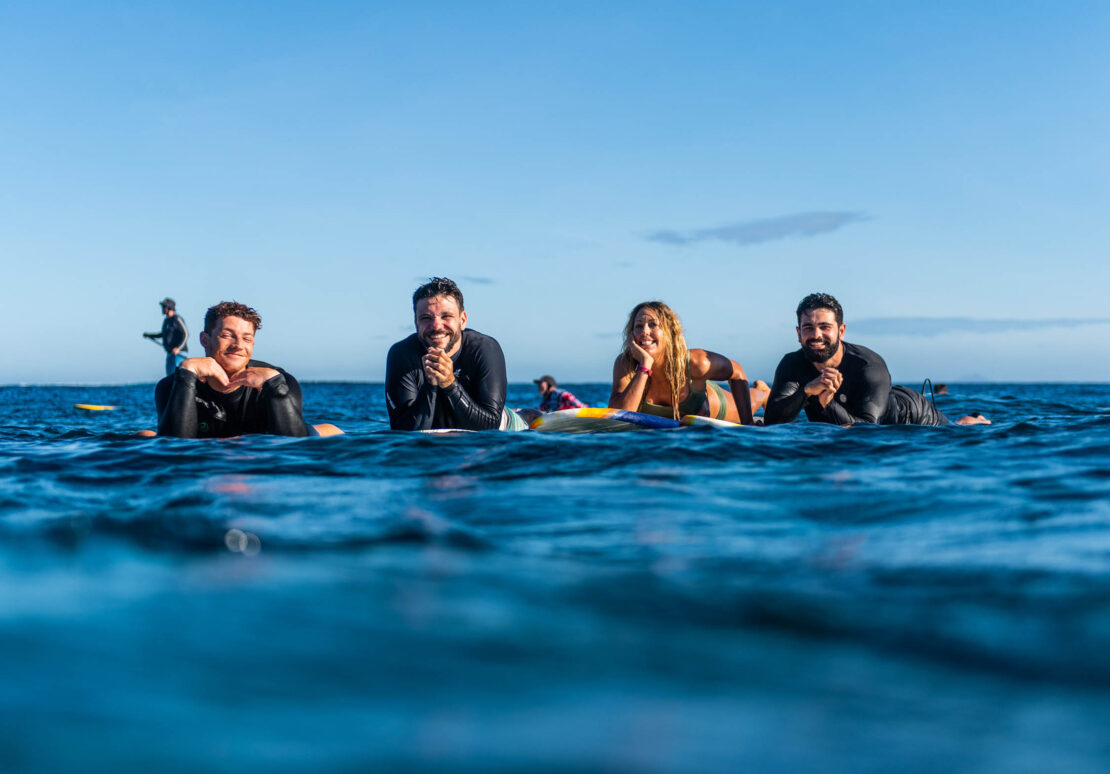 7. "If I bring my family, what can they do and when can I book?"
We have a special Family Kite Week each year that's a great way to bring the whole family. Depending on the age of your children, we can offer the same things to children as to adults – surfing, kiting, foiling etc. We can also arrange for a Fijian nanny to care for younger children or those who may not be getting in the water too much. Where your child is keen to get into some water sports we recommend booking a shared coach who'll take care of their needs in the water so you can enjoy your time in the ocean too.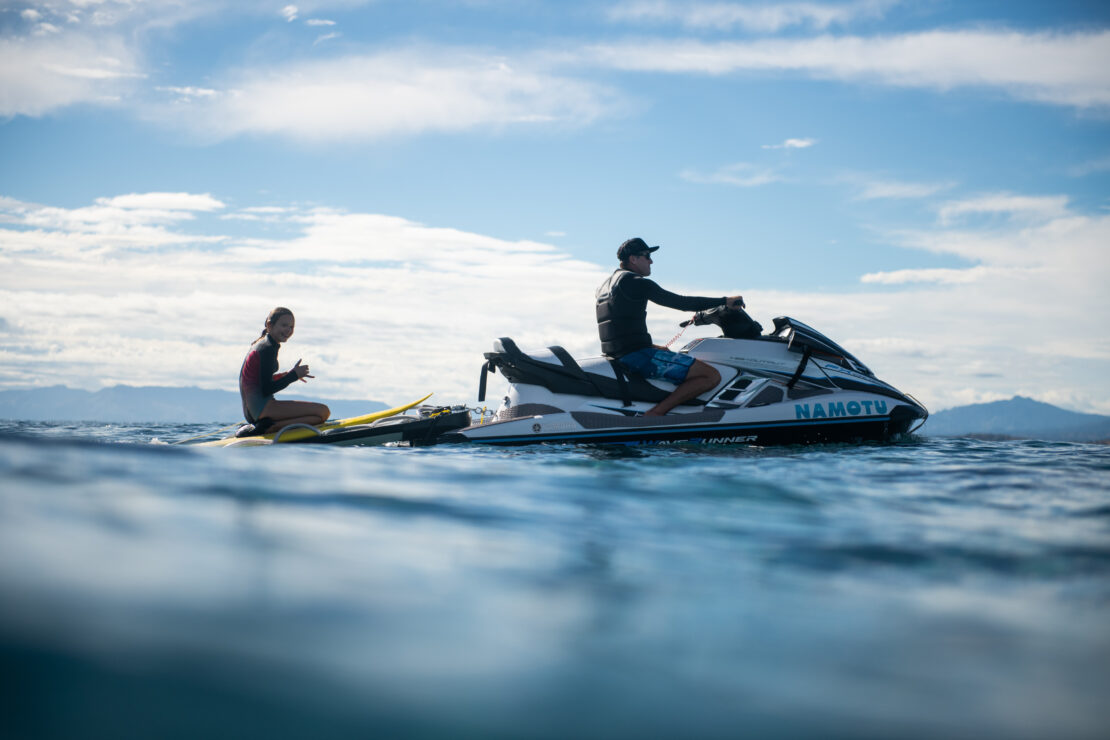 8. "What's included in Ben's sessions?"
My sessions cover the foundations of kiting and fundamentals of wave kiting. My aim is to give you the tools you need to take home and implement these changes at home. Whether you're kiting Namotu Lefts or your home break, you'll have the tools to understand when things aren't working and what you need to do to change that. There are Q&A sessions as well as discussions on other disciplines such as foiling and wing foiling. Each week is a little different depending on the group and please ask questions! I'm here to help during the sessions, on the beach and in the water.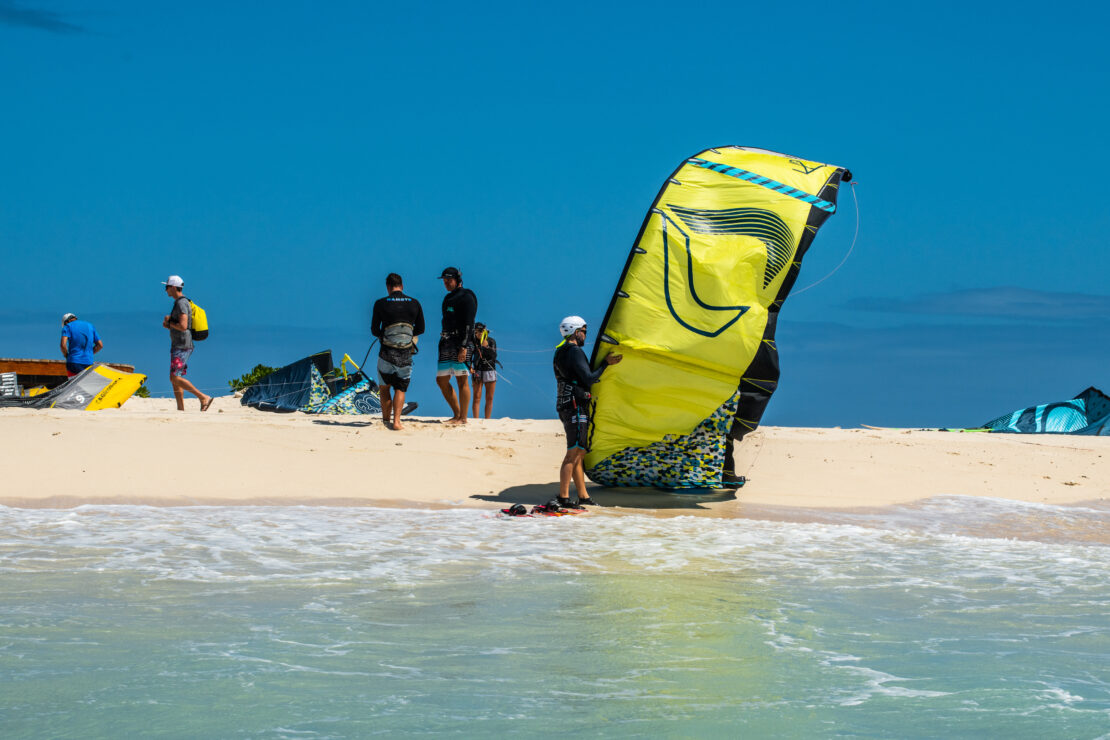 9. "Do I need to book a coach? What package should I choose?"
On one end of the scale we have guests who opt for a private coach, an expert who's 100% dedicated to them. There are others who share a coach with another guest and some who don't have their own coach but come to my group sessions and soak up knowledge and time on the water. These guests still have incredible boat support, planned activities and are looked after with the larger group.
Basically whichever you choose there's always going to be someone looking out for you and advising you on conditions, technique and how to get the most out of your day. Let us know what you want to achieve, your level and we'll advise based on your situation.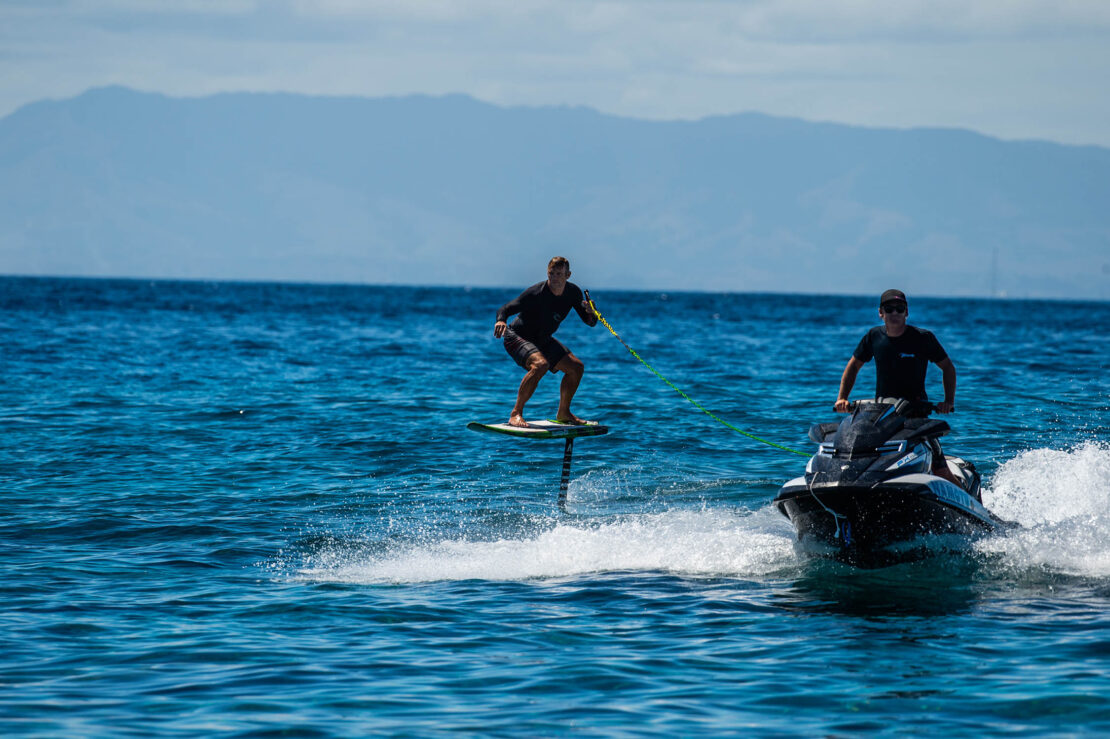 10. "What's the difference between Kite Weeks and normal weeks on Namotu?"
Any week on Namotu is amazing but Kite Weeks take it to the next level. They're an all-inclusive, larger than life experience. We bring a much larger team who are true specialists in water sports, a ton of gear, the jet-skis are included and food, photography and service is all a cut above. Plus you can get coaching – normal weeks don't offer any instruction (kite or otherwise), just a helping hand and some advice on where to surf and when.