Fiji no longer has its own WSL tour stop but Cloudbreak and our surrounding breaks remain a favourite among surfing's elite.
Australian professional surfer and now surf retreat operator, Matt Wilkinson said he'd missed it (and obviously all of us too) so he jumped on a plane in time for the weekend's swell. We sat down with him after a few solid days surfing and caught up on the last few years…
Photography by Rodd Owen
It looks like surf strike missions are a thing again. Is this the first overseas one you've done since borders opened?
Yep this is my first overseas trip in two-and-a-half years. I thought that my memories were exaggerating how awesome this place is, but the last few days have been even better than I remembered. From 2 ft to 10ft Cloudbreak is just so much fun! Sheet glass, unmatched power and just so beautiful.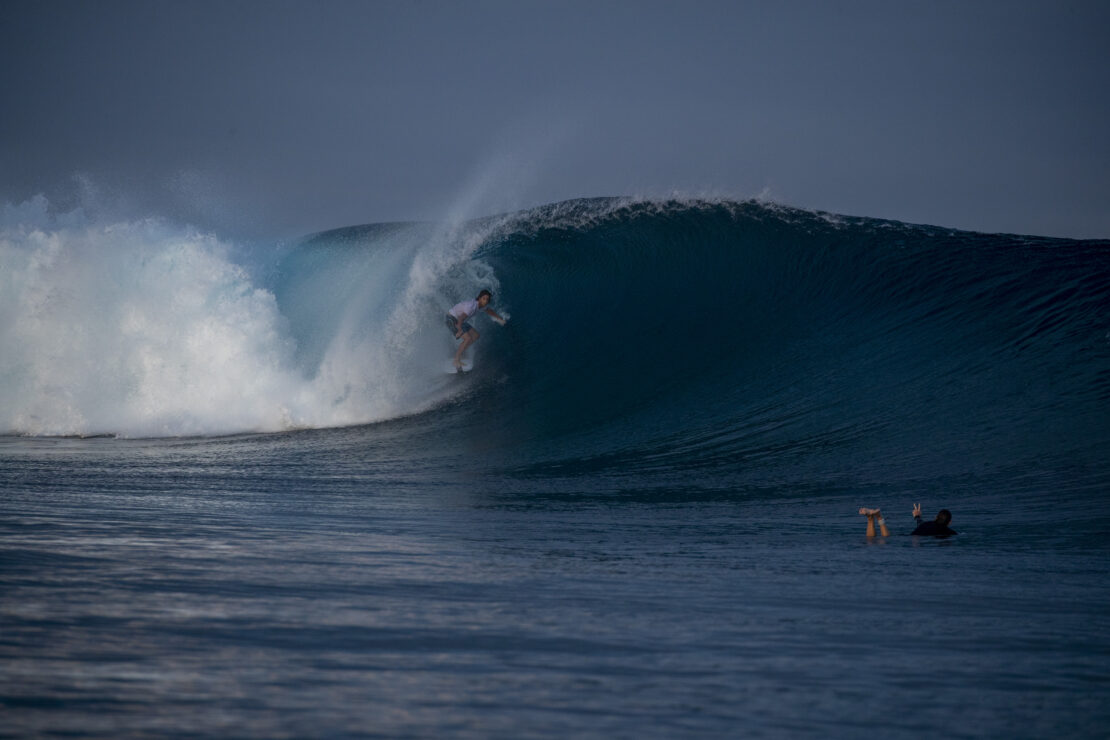 What's in the pipeline now travel is back? Any other bucket list destinations? (be honest, it doesn't have to be Fiji every time;)
Now that I have a kid, I'm excited to do some family holidays to some of my favourite spots. I always stayed with a local family in Tahiti so would love to introduce them…. and get some barrels. A nice Europe trip to eat some epic food and get some culture is on the cards too.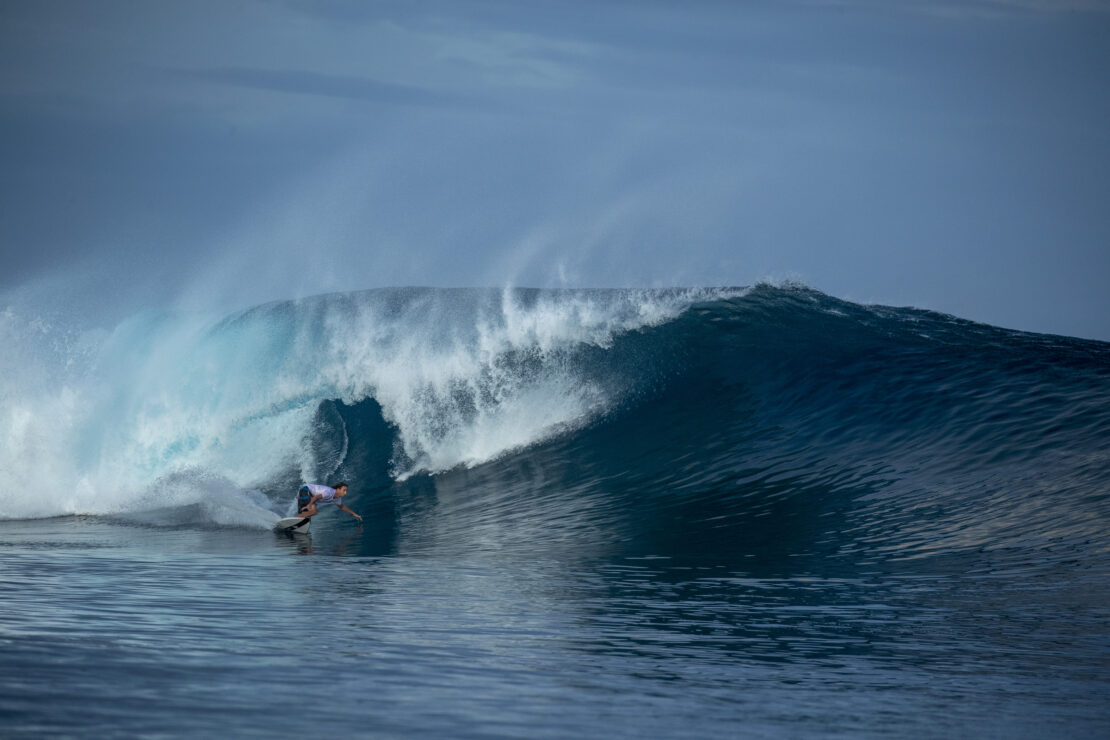 What was it like surfing here again? Any standout moments over the last couple of days?
By Friday afternoon I'd lost my voice from yelling with excitement at people to pull into tubes and the swell only hit on Saturday haha. Saturday was everything I dream of! Big enough to get the adrenaline pumping but so smooth and perfect that you find yourself thinking every wave that comes through is the best you have ever seen. I just love that the best ones are the ones that look like closeouts and you just have to trust the reef even though it looks unmakeable.
Is competition surfing on your radar at the moment?
I don't have any plans for the Qualifying Series but if the event returns to Fiji I am all in!!!!!
Describe the last 5 days in 3 words or less.
What I needed!